Mother's Day Plants and Precautions – Tip of the Week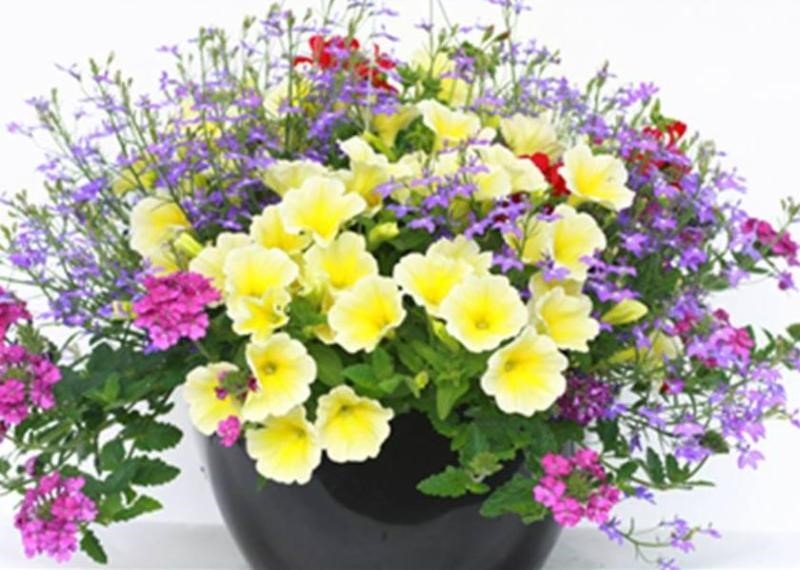 Mother's Day and the start of the new growing season almost coincide.  That makes this holiday one to honor mom with plants she loves.  From the smallest to largest growing space, there is always a plant for every mom.
Small spaces
Small spaces – even if limited to the indoors – can always hold a plant, even if it's on a window sill. Moms who are restricted to the indoors due to health issues can benefit from the beauty and healing qualities plants deliver.  From very low maintenance succulents to a foliage combo to seasonal flowering varieties, putting a plant in mom's room will lift her spirits.
Container gardens
Plants in containers and hanging baskets are other small space solutions because they can be moved easily and also brought indoors if the temperatures dip toward frost.
Pre-made combinations of bright annuals from garden centers are a quick grab-and-go purchase.  Or you can design a container that speaks to your mom's tastes – whether it's with colors she likes to see or edibles she loves to eat.  Annual flowers, veggie containers and herb gardens can all be grown easily on patios and balconies from garden-level apartments to high rise condos.
Wide open spaces
If space is not an issue, think about the wide range of plants that mom might like to see in her landscape.
Would a tree in the right place help to shade the patio?
Would she like to grow grapes along the fence?
Are there one or more perennials she would enjoy growing in her garden?
What about an assortment of new and different tomatoes, peppers or traditional heirlooms for her veggie garden?
When the space in unlimited, so are the options. If planting larger plants is more work than you and mom can handle, consider hiring a pro who can plant them for her.
Exposure
Wherever they will be placed, select plants based on exposure. A window sill on the north side of the building is a shady, cool location and the patio on the south side will be a hot spot.  Select plants that thrive in the conditions where they will live.
Planting precautions
The 2015 Mother's Day storm along the Front Range was a reminder that planting on Mother's Day is not a guarantee against frost or freezing temps. The average last day of frost along the Front Range usually falls from May 10 to 15 and Mother's Day this year is still in the frost zone on the calendar. At higher elevations the date of last frost will be later, so know the date for your area and watch the forecast.
If you want to play it safe with a frost-hardy plant, perennials, pansies, violas, flowering kale and cabbage, Dusty Miller and snapdragons will all withstand 20 degrees.  If you purchase more tender annuals and veggies, watch the forecast and be prepared to cover them if left outdoors or bring them indoors until temps warm.