Deck the Halls!
Lean into the spirit of the season and have the best holiday display in your neighborhood or business park. We offer roof lighting, tree wrapping, branch wrapping, wreaths, entry features, indoor and outdoor holiday displays and more.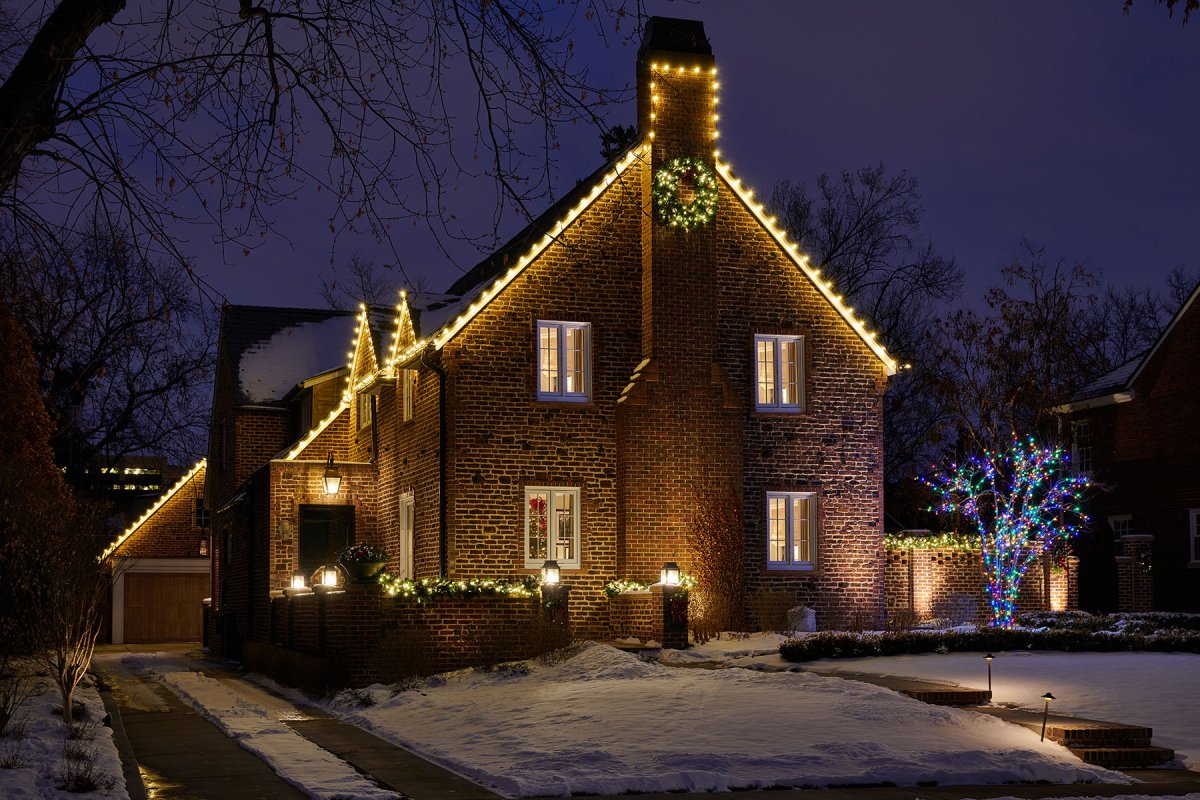 Holiday Lighting, Why hire a Professional?
Don't end up hanging off the roof like Clark Griswold in "Christmas Vacation". Lighting shouldn't be a budget breaker - or a fire hazard. There are a few reasons why home and business owners should take advantage of a professional's expertise. Convenience, safety, and impressiveness are three important reasons.
Save time and Money - Perhaps the most immediate benefit of having a professional install your Christmas and holiday lighting is that you simply don't have to do it yourself! Installing a complete lighting design can be along, tedious task. You may also wind up sacrificing your weekends and your back for a display that still doesn't look as good as a professional and may not be safe or last as long. Why not save your back, time and enjoy your weekends knowing that you will have an amazing lighting display once it's installed. The lights we install will be efficient and won't result in a large energy bill.
Professional Knowledge - One of the most important factors is a professional's knowledge of how to install of the lighting safely without overloading circuits or transformers. Our landscape holiday lighting professionals will also have tools to safely install lights, know how to bury cables, and will use waterproof splice connections. Our team of designers and years of experience can help you design and install a festive indoor or outdoor holiday lighting.
An all-inclusive experience - From design, installation, maintenance and removal, we partner with you throughout the holiday season to make sure your display is performing at its best. Whether you want a simple display or one with all the bells and whistles, we will be with you throughout the season, so you can enjoy the festivities.
Commercial Holiday Lighting Installation
Dress up your business with fun and whimsy. We install holiday lighting in shopping centers, health care facilities, office buildings, restaurants, municipalities, HOA's, car dealerships and event parks.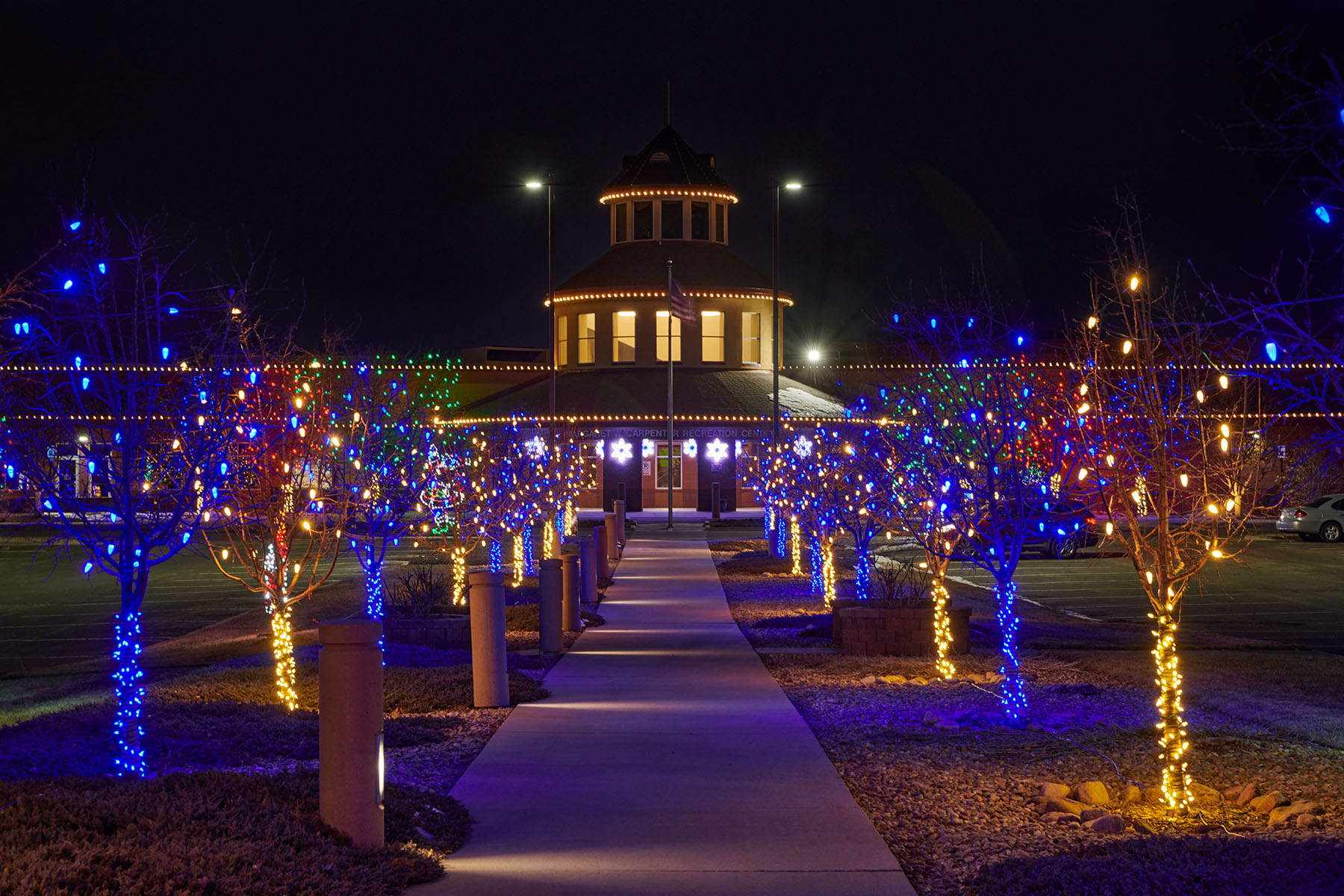 Residential Holiday Lighting Installation
Make your home shimmer. Whether your home is too high or steep to safely work on or you simply don't have the time, Designscapes Colorado is ready to help you with your holiday lighting installation. Our services can also make a great gift for Grandparents or others who enjoy holiday lighting but cannot do the work themselves any longer. Let us help make your holiday visions come true.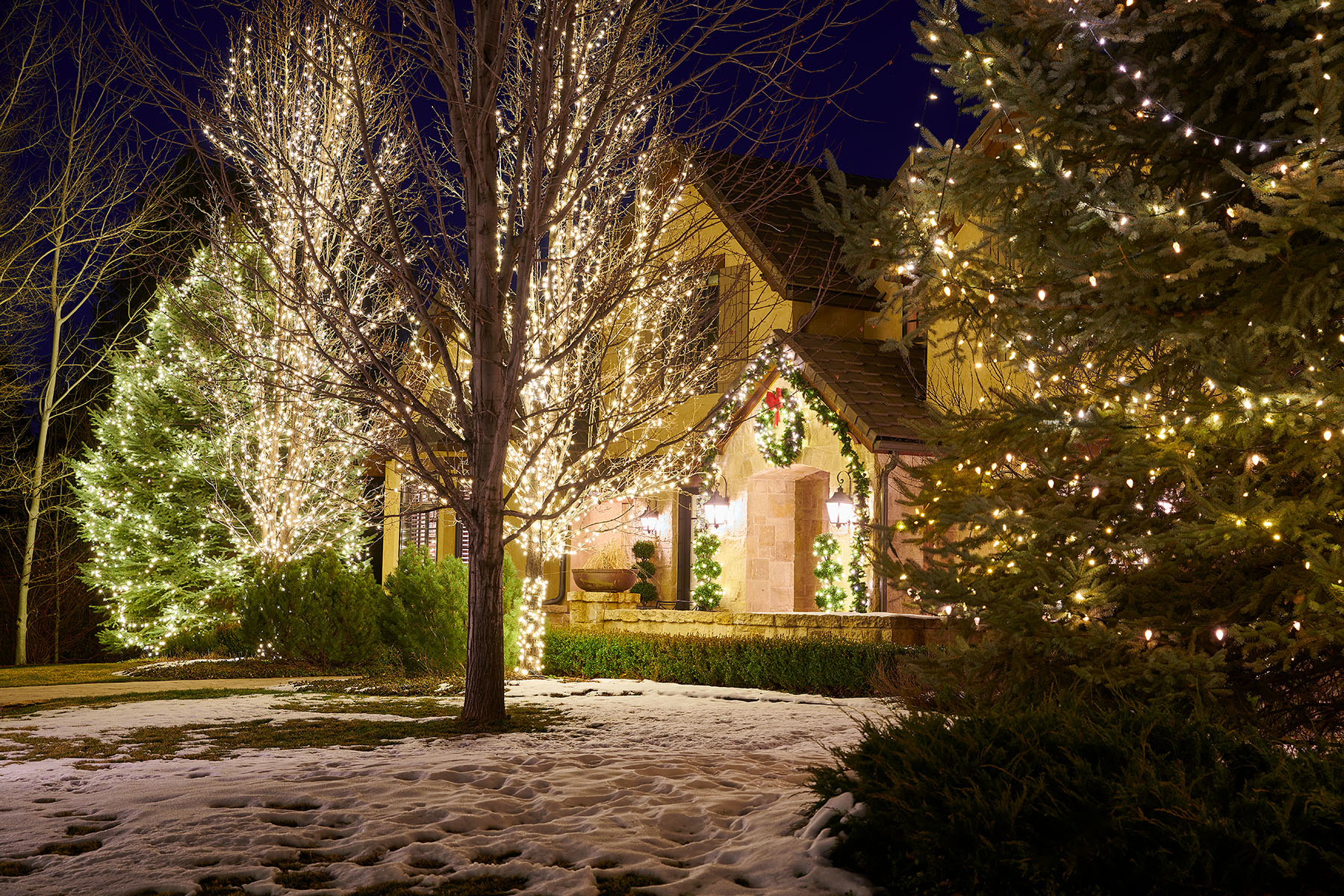 Indoor and Outdoor Decoration
We use live plants or artificial material to decorate entry features, courtyards, patios, pots, planters and more.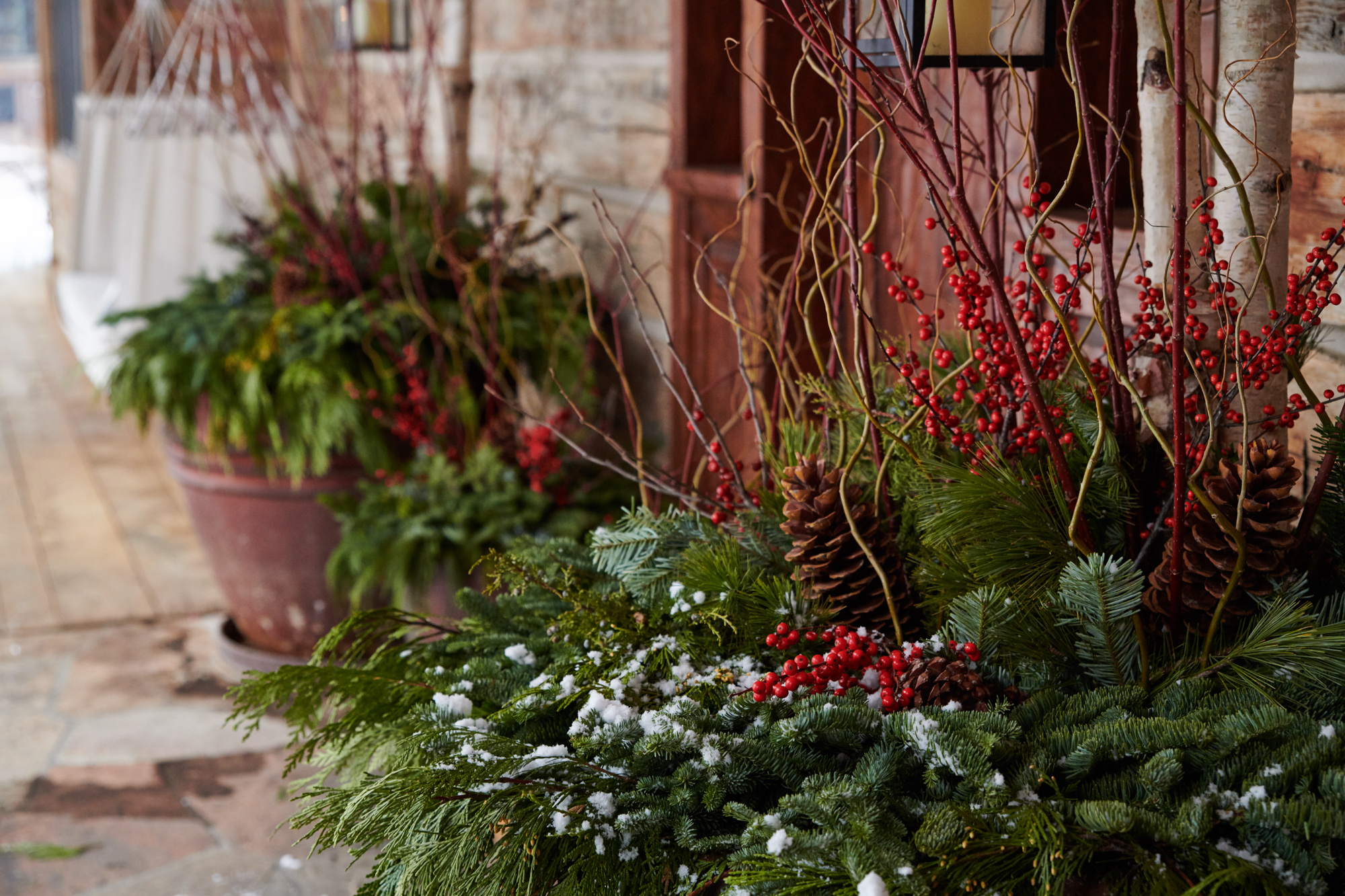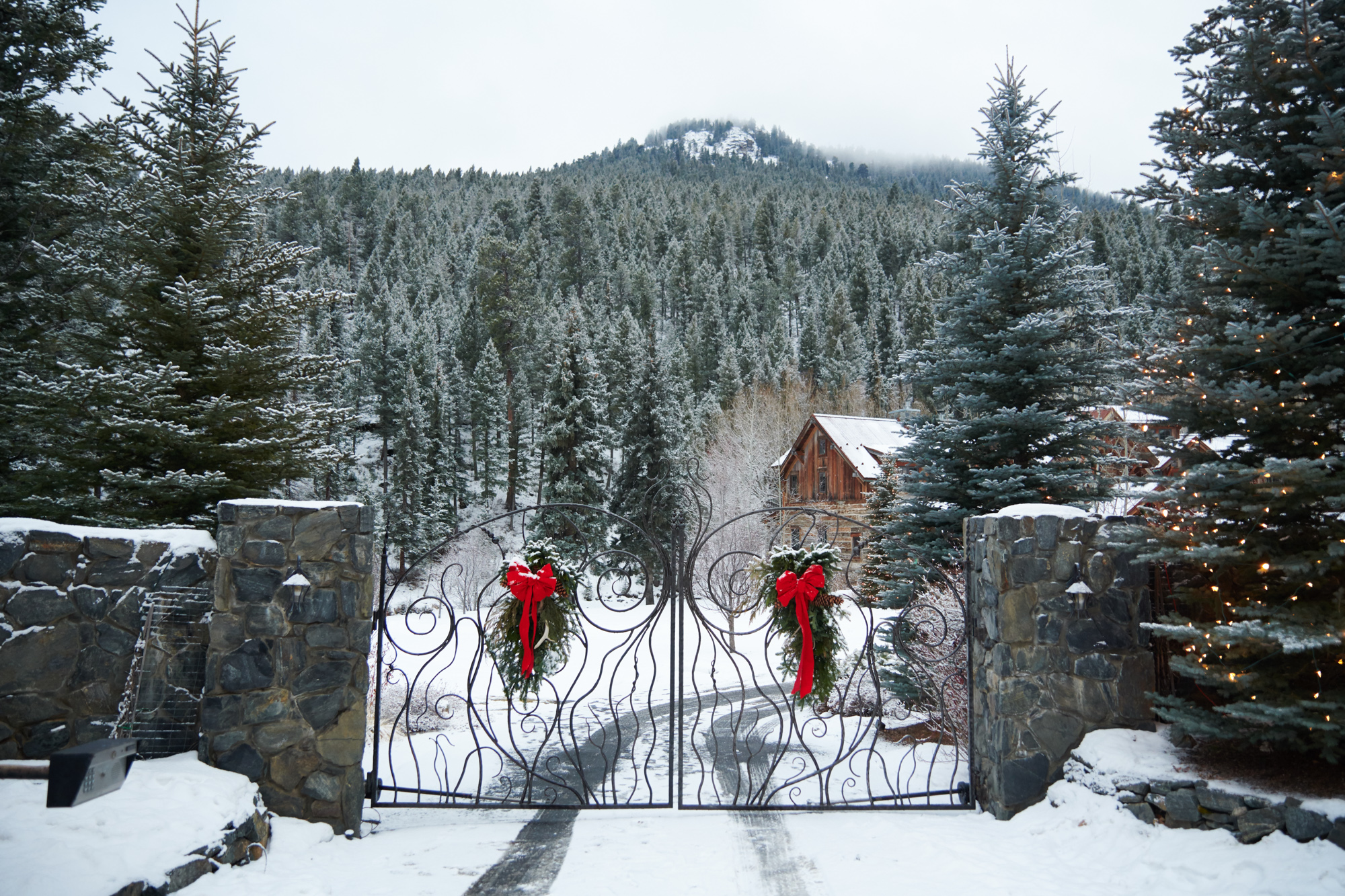 Halloween Lighting
Holiday landscape lighting doesn't have to be limited to just the December holiday season. Lighting up your landscape at Halloween can have a dramatic effect on whatever Halloween theme you choose. Whether you are going for an eerie ambiance perfect for a haunted house, or a light and playful mood for pumpkin patches or corn fields, we can install lighting products perfect for any Halloween environment.

Areas We Service
Greenwood Village, Cherry Hills Village, The Preserve, Colorado Golf Club, Highlands Ranch, Castle Pines, Hilltop, Evergreen and the Denver Metro Area.

Let's set a date!
Let us help you make your holiday visions come true. Please look through our portfolio and contact us to start designing your display before the holidays begin.