Designscapes Colorado Featured in Construction in Focus Magazine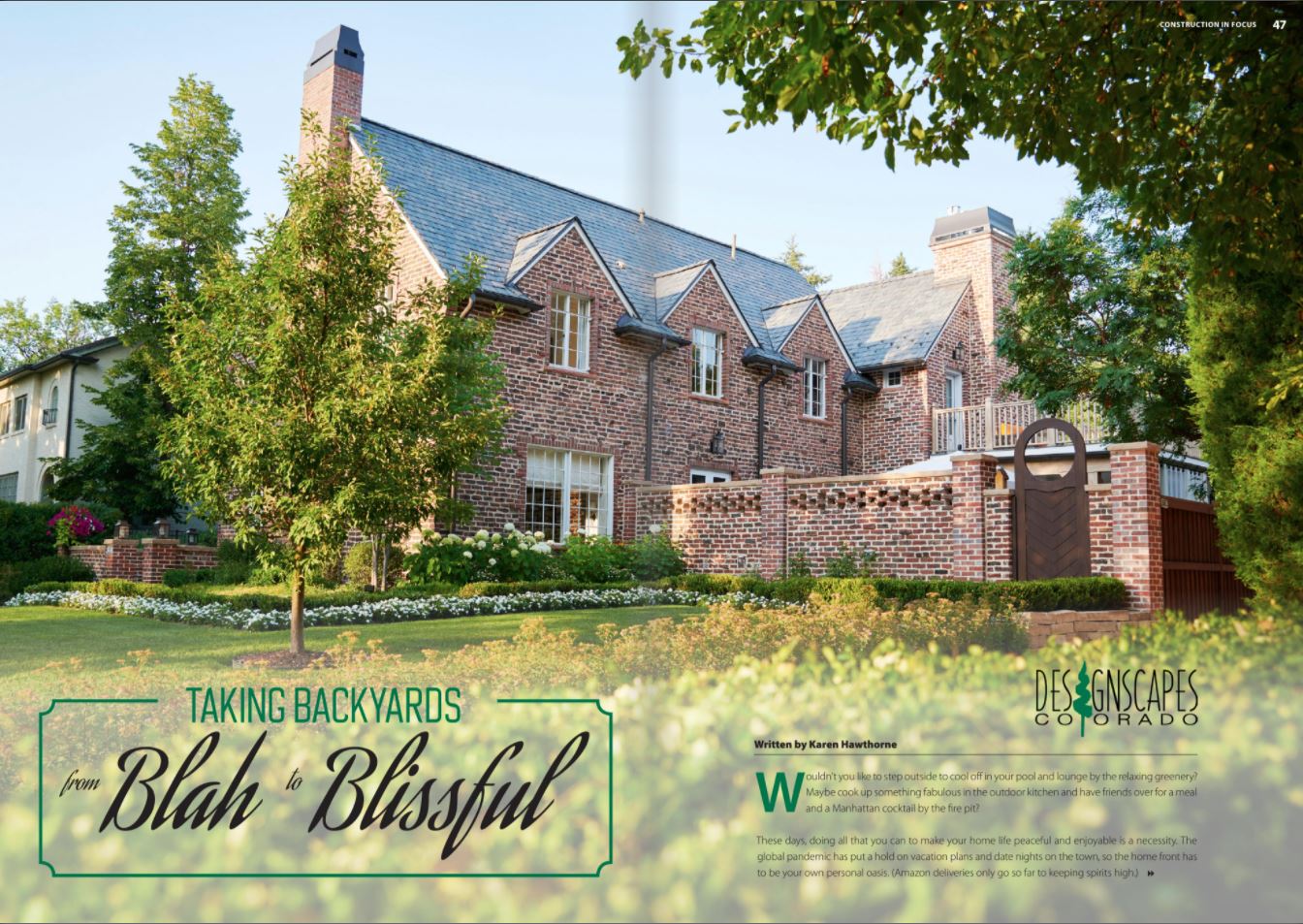 From Blah to Blissful!
Our owner and landscape architect,
Phil Steinhauer
spoke to
Construction in Focus Magazine
on how landscape design has changed in the last 10 years and how Designscapes Colorado has evolved with that change.
A New Trend
Landscapes have changed in the sense that homeowners want to create a seamless transition from indoors to outdoors, so that they can expand their living space and experience the therapeutic benefits of nature. "COVID has reinforced and validated this trend," says Steinhauer.
On the Business Side
"Just as important is giving back to the industry and the community that's been a big part of the business growth," says Steinhauer.
Read more about our growth story, here.
Construction in Focus is a publication that delivers a comprehensive view of the construction industry month-after-month.
They keep their readers up to date on the latest news and events in the industry, as well as highlighting the nation's leading construction, design and architectural firms. They conduct in-depth, one-on-one interviews with top representatives in these firms, delving beneath the surface to uncover the true stories of the successes in the field.