10 more members added to Designscapes Colorado's "STEP UP" Program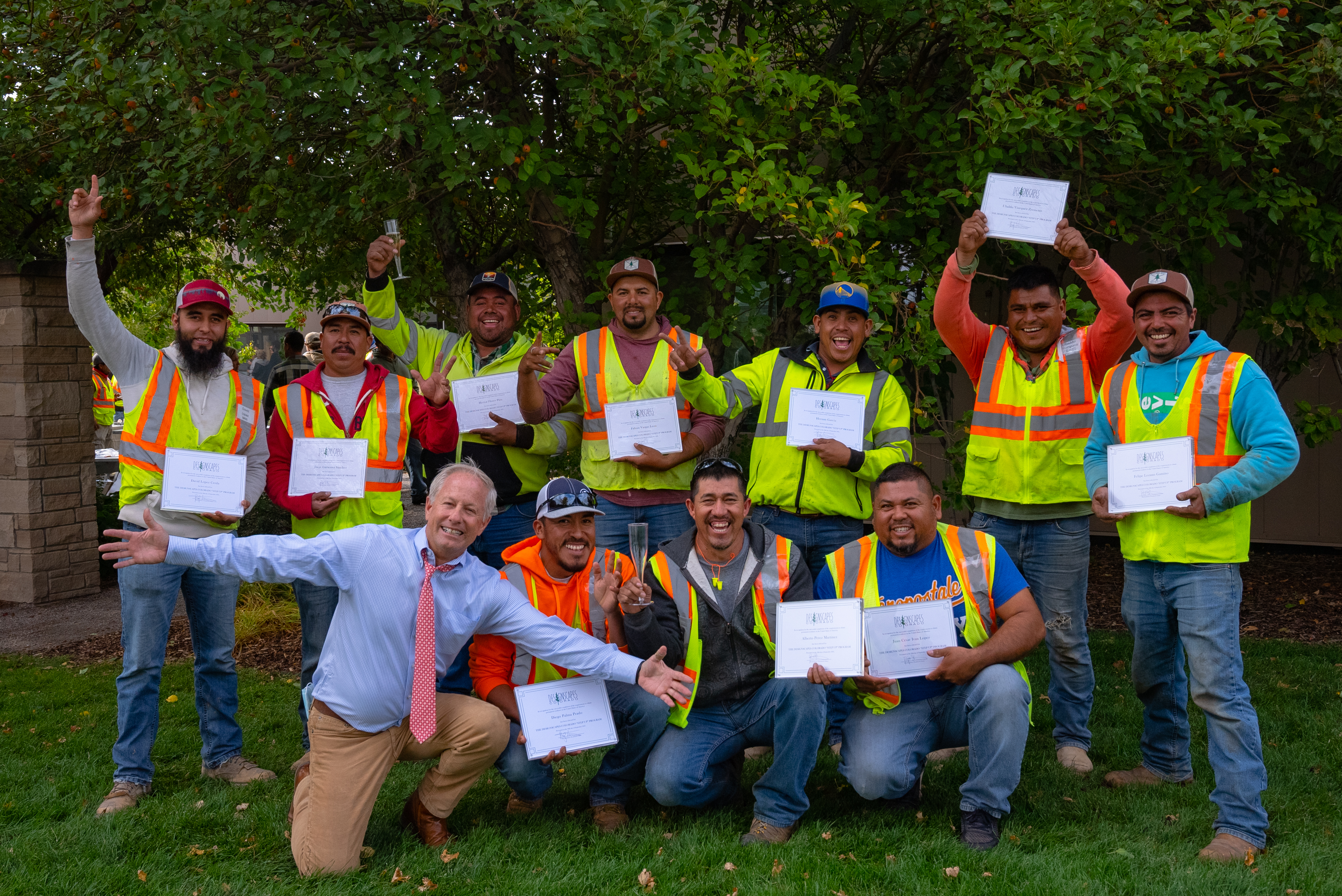 Photo The recipients of the 2021 "STEP UP" Program pictured from left to right:
(Top row) David Lopez Cerda, Jorge Gutierrez Sanchez, Hector Flores Pina, Fabian Vargas Leon, Hernan Garcia, Ubaldo Viurquez Zermeno, Felipe Lozano Gamino. (Bottom row) Phil Steinhauer, Diego Palma Prado, Alberto Perez Martinez, Juan Cesar Ivan Lopez.
Since 2018, the Designscapes Colorado "STEP UP" program was established to assist some of our legal H2B visa employees to become legal U.S. permanent residents. This year we added 10 H2B team members to begin the process to obtain permanent residency! We announced the employees selected for the program with a small reception at our office.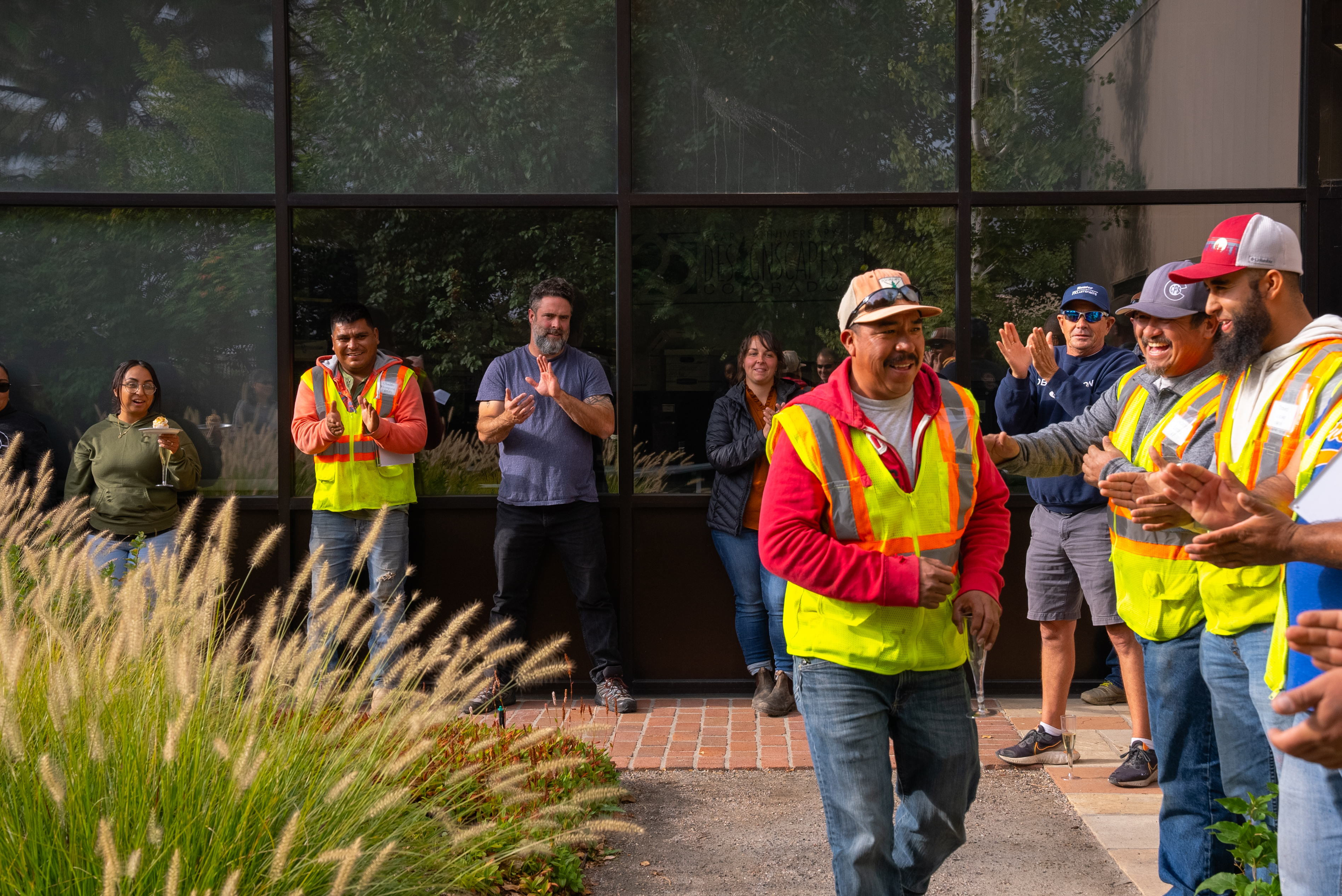 What is permanent residency?
For those that may not know, permanent residency would give team members the flexibility to stay in the United States for more time than
what the H2B visa allows for.
Currently our
H2B employees are only allowed to work in the United States
eight months out of the year.
The Process
The process for obtaining permanent residency is long and the team members that are awarded this sponsorship sacrifice a lot. The selection process is based on an internal application that reflects the employee's individual goals and values the company represents.
Drumroll Please
Joining the classes of 2018, 2019 and 2020, Designscapes Colorado is proud to announce the following team members to the "STEP UP" program:
David Lopez Cerda
Jorge Gutierrez Sanchez
Hector Flores Pina
Fabian Vargas Leon
Hernan Garcia
Ubaldo Viurquez Zermeno
Felipe Lozano Gamino
Diego Palma Prado
Alberto Perez Martinez
Juan Cesar Ivan Lopez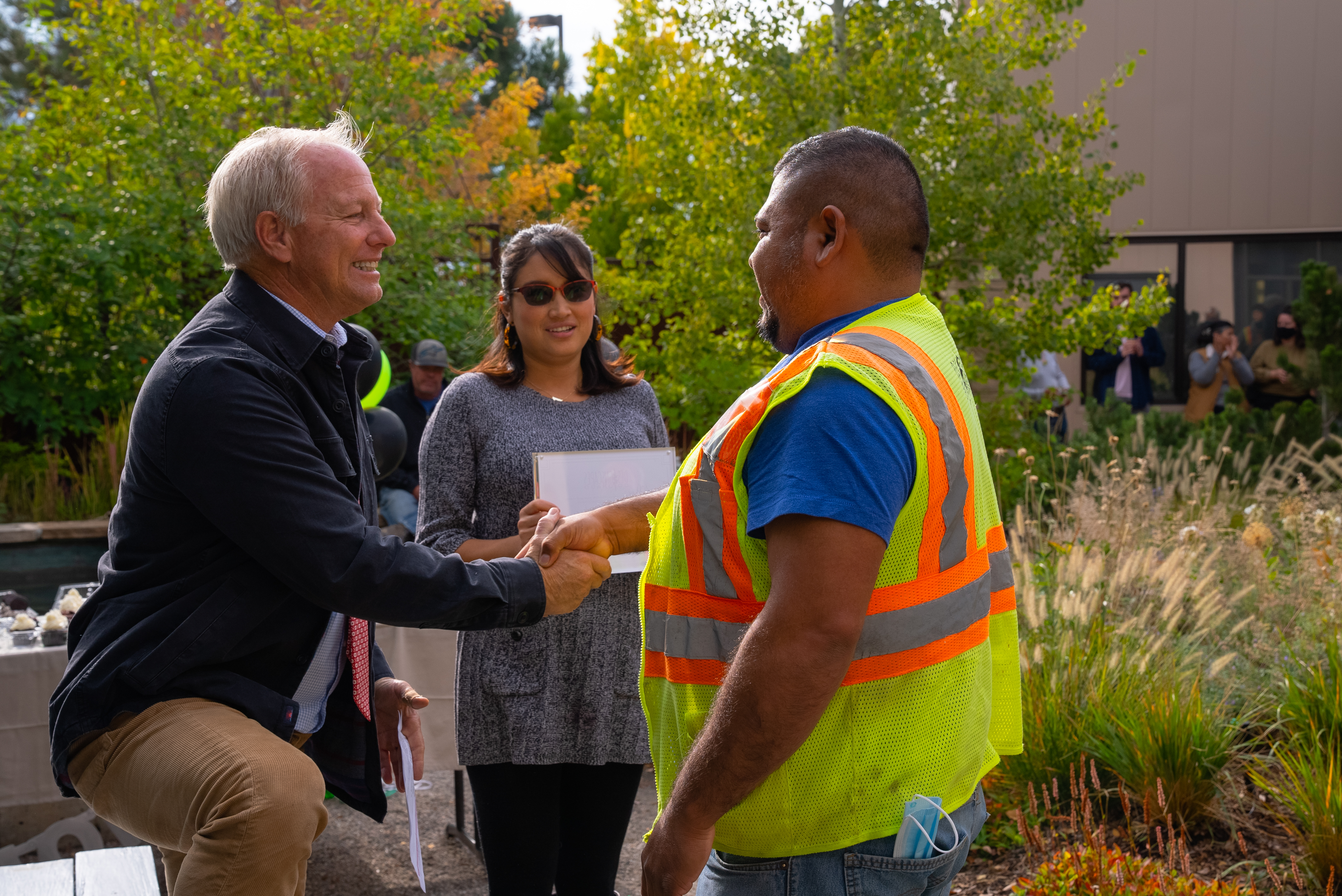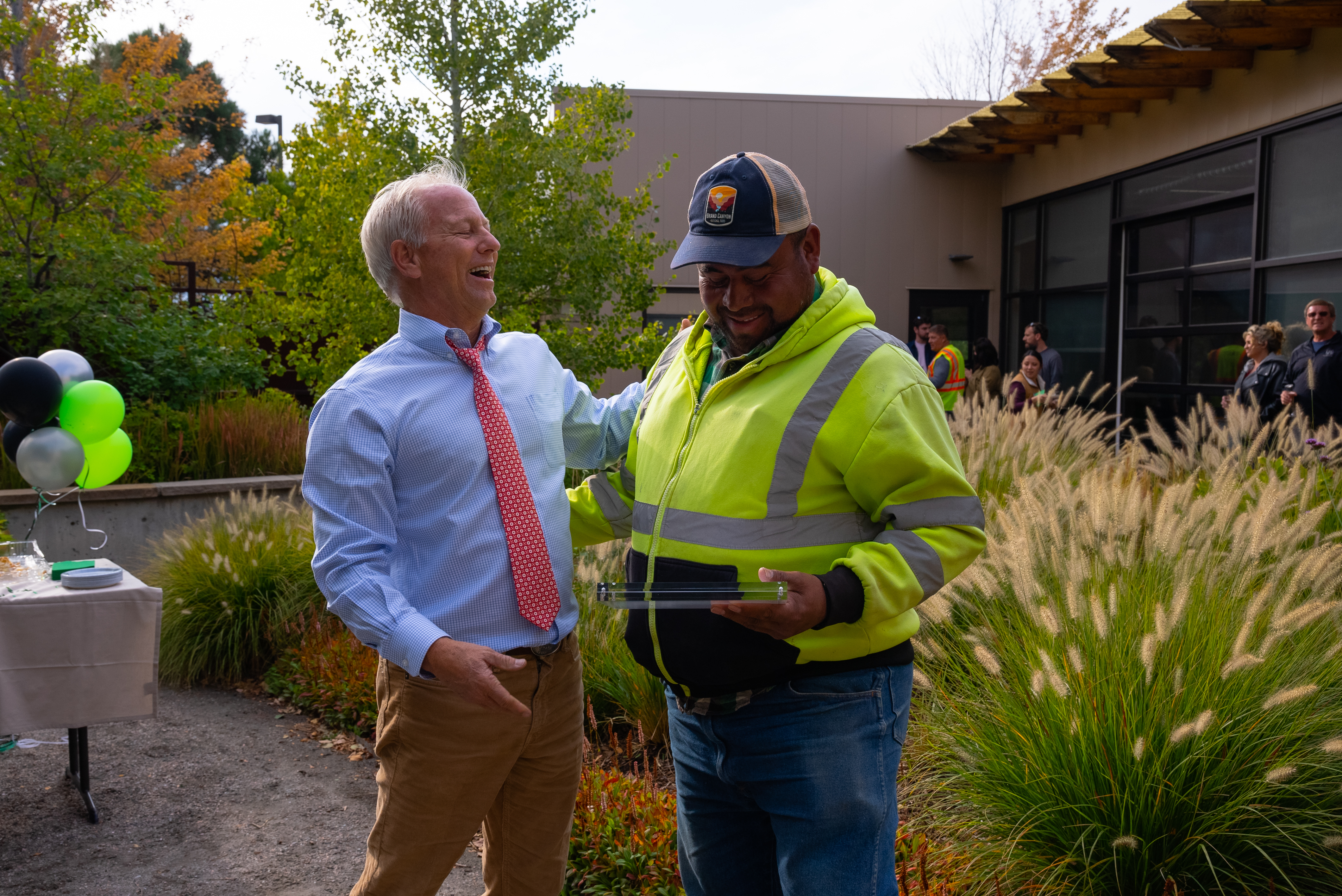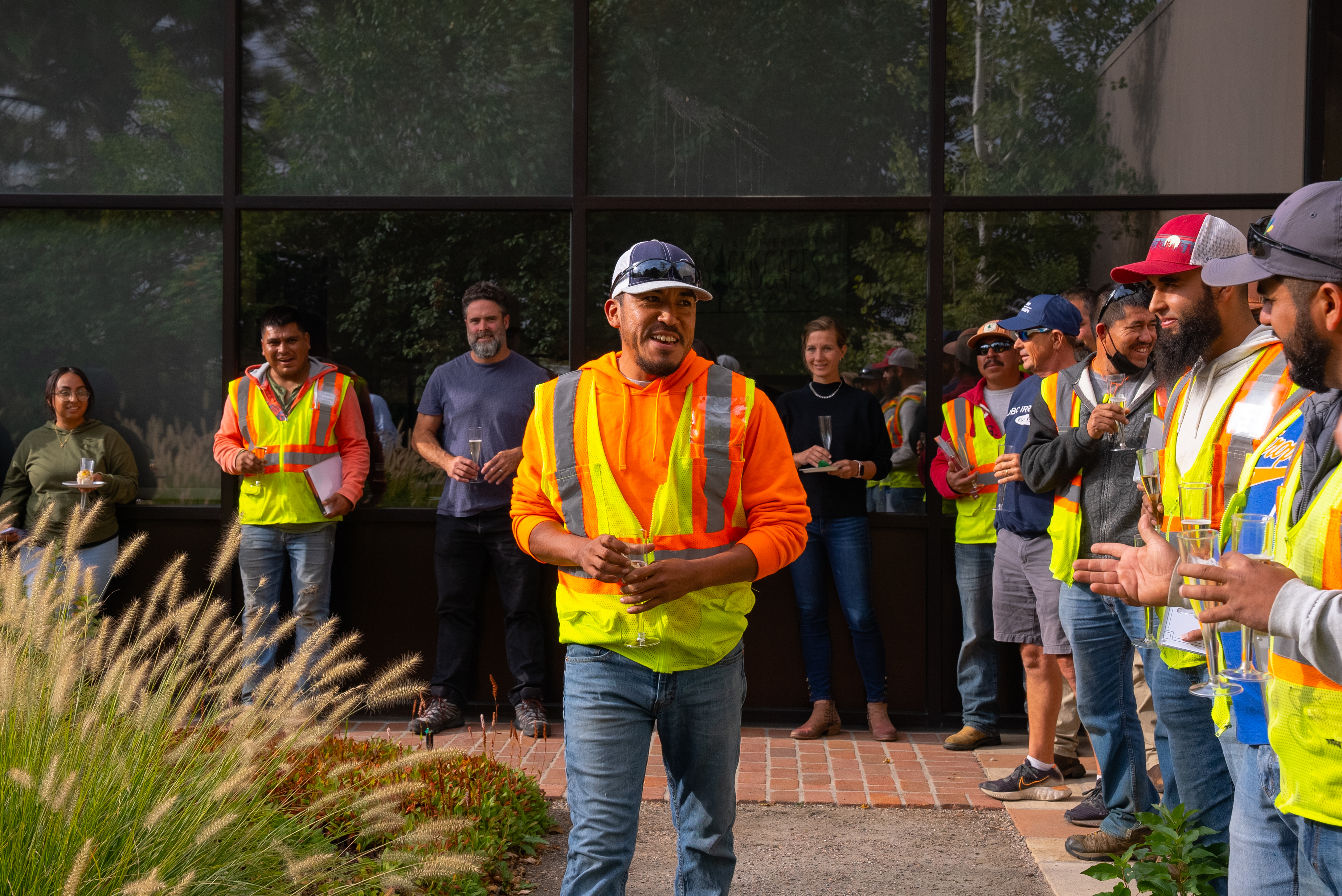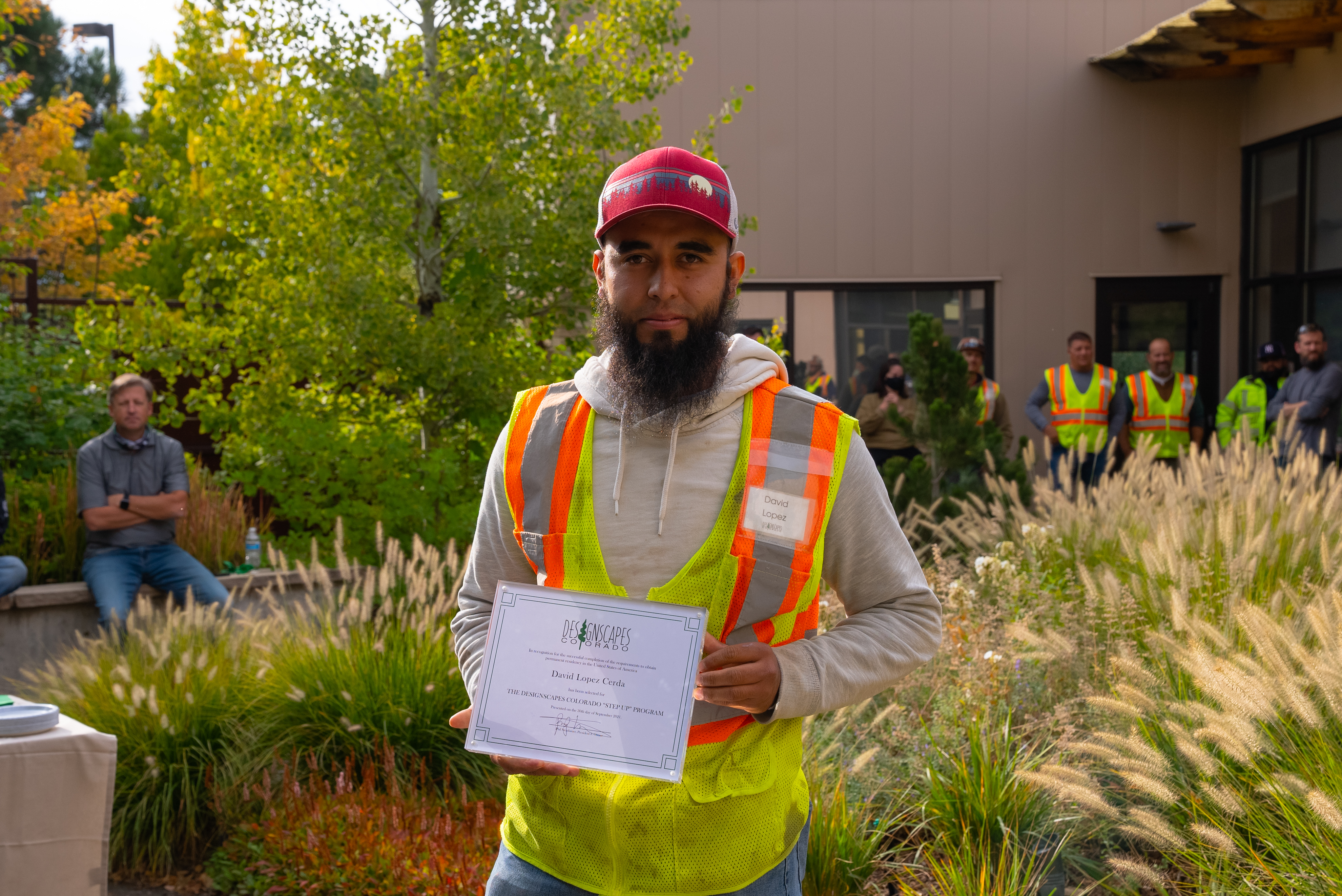 Congrats to our new members!