Tip of the Week: Ready to Pitch Petunias?
As we feel fall in the air, we see some of our summer annuals looking tired. With the changes in season, it's time to switch out the annuals and enjoy the colors of fall.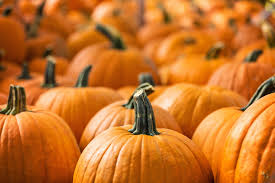 The warm days that are no longer blazing hot and the cooler night temps make September an optimal time to enjoy plants that are alive with fall color – and especially, those that will come back for us to enjoy again next spring.
Before you plant
Clean out containers and bed areas by removing summer-flowering annuals and debris.
Prepare the soil with peat moss.
Add a time-release fertilizer.
Tips for DIY fall color projects
Take advantage of foliage plants that are suited to fall temps by using ornamental cabbage and kale. They make great combos with blooming plants in containers.
Another fall favorite is pansies. Because they are available in so many colors, they can play to many themes. For example, use orange and blue for Bronco-themed containers and other combos in colors that show team spirit for your college or kids' high school. Use orange and black pansies as the staples for Halloween décor. Or mix an assortment reds, yellows and purples simply for bright and varied interest.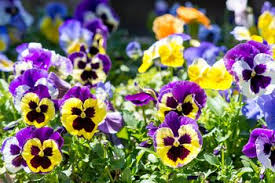 When planting bed areas, you can count on pansies, violas, snapdragons and dianthus to come back in blooms to enjoy again next spring. And if there are warm days long before spring, pansies may also show off with mid-winter blooms.
Remember to take advantage of fall to plant perennials.There's still enough time left in the growing season for them to get their roots settled in before the ground may freeze. Planting perennials now rather than next spring means they get a head start on next year's growing season.
Caution: be sure you don't plant perennials and forget them. New plants always need extra water to get established, particularly during dry days of winter when the sun may be heating and drying the soil or when light snowfall has not provided sufficient moisture.
If you plant perennials now, set reminders to check soil moisture and water plants as needed. Keeping them consistently moist during the months ahead will help them overwinter and emerge strong in the spring.
Too busy for the DIY projects?
Sometimes we don't have time to putter in the yard or refresh containers. Yet that doesn't mean we must forego the colors of the season. Pre-made containers from the local garden center take only the time to grab them and go and park them on the porch.
One quick and easy strategy is to use masses of mums. Several containers in the same or different colors grouped together provide mounds of colorful impact and take little time. Group mums in large baskets or re-purpose a bench to give them some height and place them in a row. Galvanized buckets and oval bins are also great for grouping plants as one large mass of color.
Take a little time to enjoy nature's last rush of color before we say goodbye to this year's growing season!
To schedule a consultation to see how Designscapes Colorado can help beautify your late season landscaping, call (303) 721-9003, or email us at info@designscapes.org