Tip of the Week: Light up the Night & Liven up the Party!
Though the days are growing slightly longer, the hours of darkness will still outnumber the hours of daylight for weeks ahead. What better time to light up the night around our homes and make our summer parties more fun.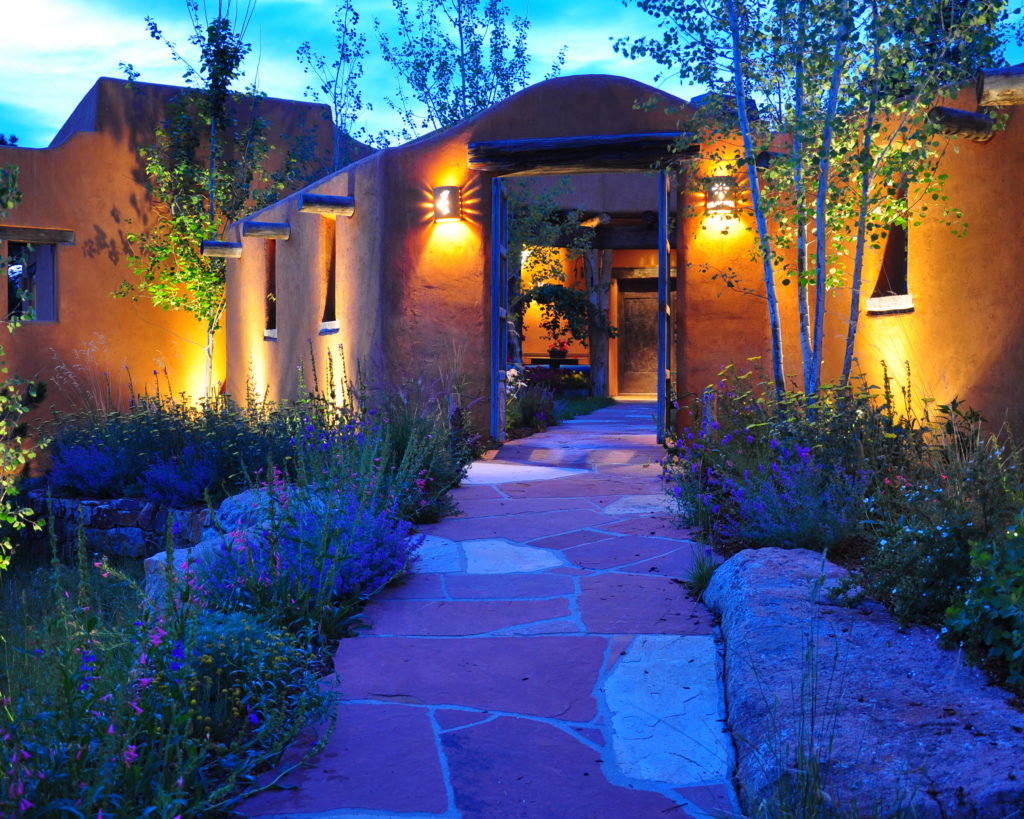 Yes, lighting is practical, but it can also be cool.
3 Practical reasons we need better lighting
#1 – Lighting improves home security.
According to law enforcement pros, a well-lit home is a major deterrent to break-ins.
#2 – Safe access for your family and visitors.
Guests need to see your address. Adequate lighting reveals steps and helps prevent tripping or slips on snow and ice.
#3 – Curb appeal and property value.
Realtors tell us outdoor lighting is on the Top 10 List for curb appeal when a home goes on the market.
One fun reason to add outdoor lighting
With an app on your phone, you can switch out the ambiance because you can control the mood. Not only can you turn lights on and off, but change their colors, dim and brighten them and even make them dance. Now you can bring a whole new experience to your summer barbecues!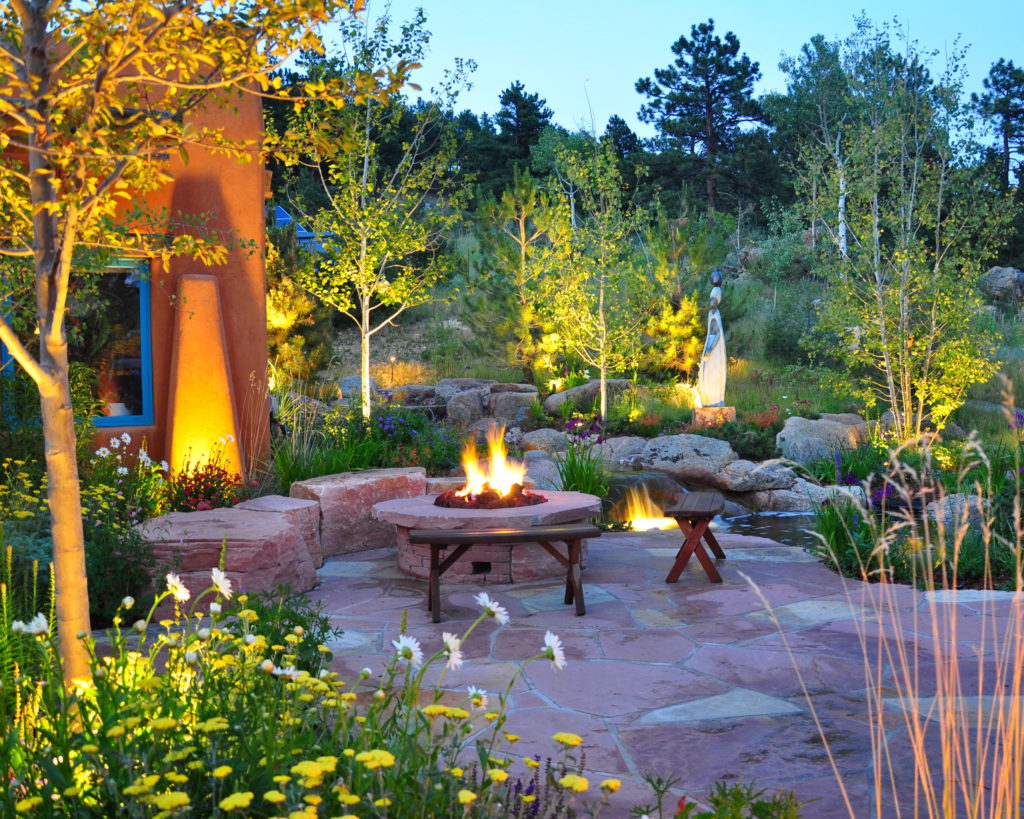 Why LED lighting is the best choice
Our first concern in turning on more lights is that it ups the power bill. Fortunately, newer technologies with low-voltage lighting offer energy efficiency, so it won't substantially raise your energy bill. LED uses up to 80% less energy and the bulbs last much longer than traditional lighting.
LED lighting provides light where it's needed without adding pollution to the night sky. By using it, we can brighten our own environments and still do our part to keep the stars visible.
LED is a relatively easy retrofit around most homes. It can be installed during the winter months as long as the ground is not frozen.
Landscape lighting is a cost-effective home improvement that lasts all year. It shines brightly during the dark months. And when the longer days of summer return, it extends the hours and can re-set the mood of outdoor living far into the night.
To schedule a consultation to see how Designscapes Colorado can help make your yard your personal oasis, call (303) 721-9003, or email us at info@designscapes.org