Tip of the Week! Do 1 Thing To Save Plants From Deep Freeze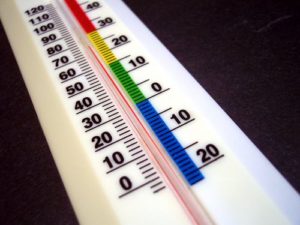 Colorado's temps are about to take a polar deep dive to hit digits below zero. Do you know the one quick measure you can take to protect them today while it's still balmy? And did you know houseplants may need protection too?
The #1 thing to do today: mulch your plants.
If a deep freeze hits when a few inches of snow are already on the ground, the snow will act as insulation. But in this weekend's freeze, there does not look to be much snowfall to provide that protective barrier. In these situations, mulch offers the best protection.
Covering up planting areas with a layer of 2 to 4 inches of mulch is like wrapping yourself in a blanket. Mulch will insulate and protect plants from the bitter cold. Shallow rooted plants are most vulnerable to damage in a hard freeze. This includes bulb beds with tulips, daffodils and other spring-flowering bulbs, shallow-rooted perennials and tuberous plants such as daylilies and iris.
Mulch will insulate both now and for the rest of the winter while it also helps the soil retain moisture. Use wood chips or shredded leaves if you still have them.
Plants in containers
In a deep freeze, container plants can freeze. Roots touching the edge of the container or close to it will be most susceptible to freeze damage. One thing you can do is to place the potted plant in a slightly larger container. Fill the space between the 2 pots with peat moss. If you don't have the supplies right now, you can also wrap containers with a blanket or other insulating material to add protection.
Clay containers may crack
Pervious clay containers can absorb water and when the water in the clay freezes, pots can crack. This can happen whether soil is in the container or not. If containers are outdoors, move them to a warmer, protected area if possible.
House plants
With below-zero temps, window sills can be very cold, especially if they are also drafty. Sun-loving plants such a cyclamen, Christmas cactus and amaryllis may suffer. Make sure leaves don't touch the glass of windows and pull plants back as far as you can or temporarily re-locate them until warmer weather returns.
Best prevention
The best way to prevent freeze damage is to have plants that are up to the challenge of Colorado's often harsh climate.
Pay attention to the plant hardiness zone and the microclimate where you live. Every plant should be selected with altitude and exposure in mind and planted in the right place in the yard where it is most likely to thrive.
Plants that look the best in Colorado are the ones that were meant to live here – they're up to the challenge!
Happy Holidays!
Tip of the Week will resume January 6, 2017
Courtesy of ALCC Sustainable Landscape Partner