Tip of the week: And the color is...Classic Blue.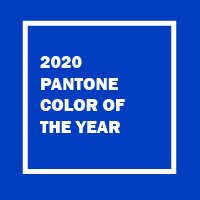 The
Pantone Color Institute
has awarded
Classic Blue (PANTONE 19-4052) as the 2020 Color of the Year
. This classic color instills calm, confidence, and connection while highlighting our desire for a dependable and stable foundation on which to build as we cross the threshold into a new era.
"For over 20 years, Pantone's Color of the Year has influenced product development and purchasing decisions in multiple industries including fashion, home furnishings, and industrial design, as well as product packaging and graphic design," (Source: Pantone.com) To incorporate this trendy hue in to your landscape in the spring, now is a great time to
contact us.
There area number of plants that can give your garden that pop of blue. Here are a few to browse through:
1. Smoky Hills Skullcap (Scutellaria)
This "true blue native wildflower" can handle dry or xeric conditions, is deer resistant and attracts pollinators.
2. Grand Mesa Beardtongue (Penstemon Mensarum)
Deer-resistant, pollinator-friendly, and brilliantly blue, this North American native perennial blooms from April to June.
3.
Blue Jazz Dwarf Pinon Pine (Pinus Monophylla)
If you want a deer-resistant, low-water plant that provides color year-round, give this "everblue" a try.