The Importance of Hiring the Right Landscape Company
The Choices
Just a quick google search will show you the countless options of landscape designers that work in our local area. But aren't they all really the same? What makes companies different? Which Colorado landscape designer is the best for me?
Unfortunately there is no easy answer, which makes the decision that much harder. But with this guide, you will be one step closer to choosing the right company to help make your dream a reality.
Step 1: Look at Their Experience
In theory, anyone can throw some shovels in the back of a pick-up truck and call themselves landscapers. But just because someone owns a shovel and a lawnmower does not qualify them as a landscaper.
A high end landscape contractor will have many years of experience under their belt. Not only that, they will have a team of landscape professionals who bring experience from all over the country. Be sure to ask about industry certifications, does your potential contractor not only know what they are doing, but are they endorsed by the industry to do it? A good company invests in its people. Certifications around landscaping, hardscaping, maintenance, irrigation, design, and pest control are all important when choosing a contractor.
When you are looking for a landscape designer in Colorado, don't be afraid to ask about how long they have been in business!
At Designscapes Colorado, we are currently celebrating our 25th year of business. With landscape professionals certified in nearly every phase of landscape installation and maintenance, we don't mind bragging a little bit about our awesome team.

Step 2: Free Landscape Design Plan
Most companies will offer a free consultation for you and your project. But that is as far as the "free ride" will go. Often times, landscape designers want to charge outrageous prices, normally $2,000+ for a comprehensive landscape design. But what if you don't like the design, how willing is the designer to change what they have?
This is where paying for a plan is a shot in the dark. It is hard to decide if you like a company and what they come up with in just one free consultation. It is even harder to decide if that company is right for you when they charge $2,000 to draw up a plan.
At Designscapes Colorado, we thoroughly believe that everyone should have access to a great design, for free. If you don't move forward with us, we will not charge you for your plan. Easy as that.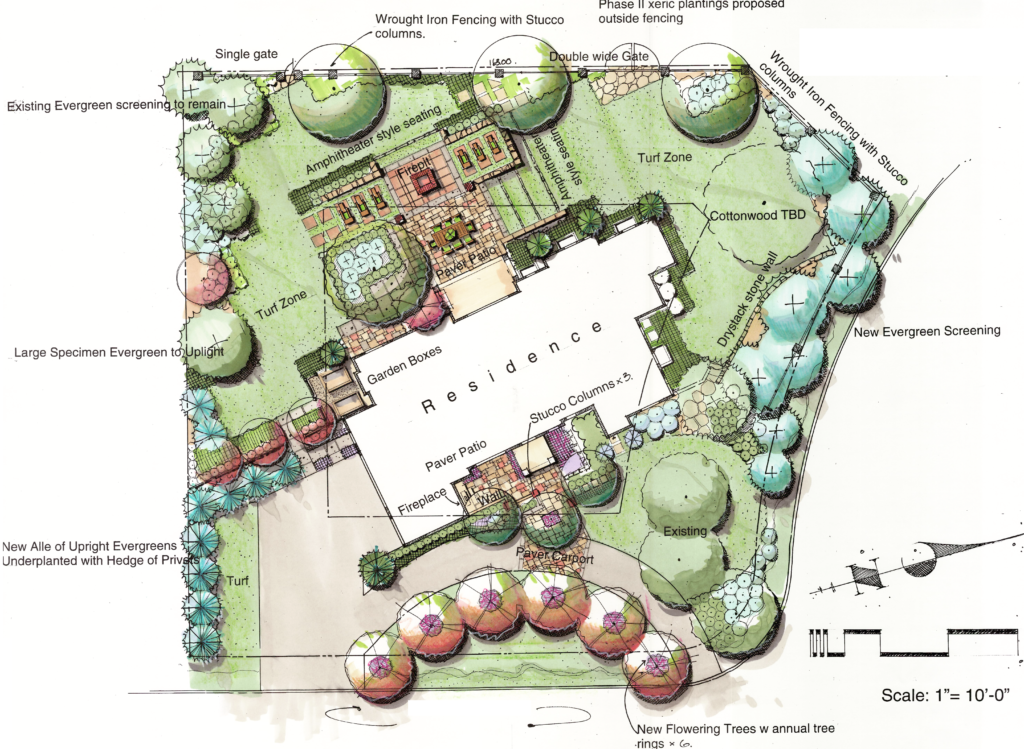 Step 3: A Contractor That Works WITH YOU!
Construction is never an easy process. Delays happen, unforeseen obstacles may be encountered, and installation might not go according to schedule. These are problems that EVERYONE in any sort of construction faces. And we would be lying to you if we said that we didn't have these problems from time to time.
But the important lesson here for choosing a landscape contractor is: will the landscape contractor work with you! Challenges that our completely outside of a companies control can delay a job. Maybe there are no available trees of the selected variety at all the local nurseries. Can your landscape designer make a quick decision to change tree varieties to keep the project on track and still produce a great result? Maybe the concrete paver colors that you choose have been discontinued. Can you count on your landscape designer to bring you alternative choices in a timely manner?
At Designscapes Colorado, we strive to truly partner with our customers. The construction of your residential project is much more than just a job on our scheduling board. You are a partner with our firm. We aim to take your project to the next level to really bring your dreams to life.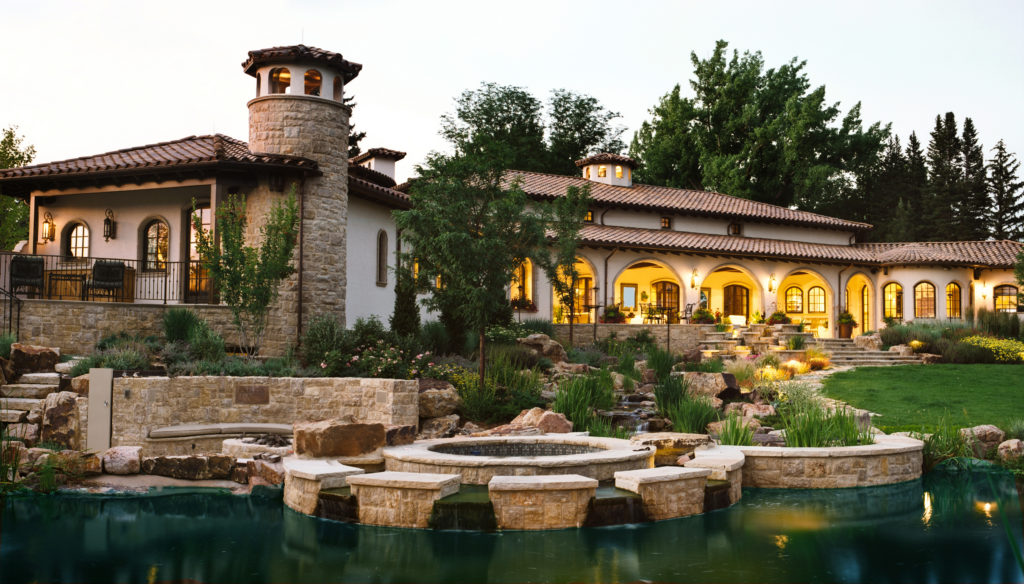 Designscapes Colorado is looking to partner with new clients to bring their project to life. To talk more about how we can help you out with your landscape project, or get more information about choosing the right landscape contractor, please send us an email at info@designscapes.org, or give us a call at (303) 721-9003.