The Fall Equinox has Arrived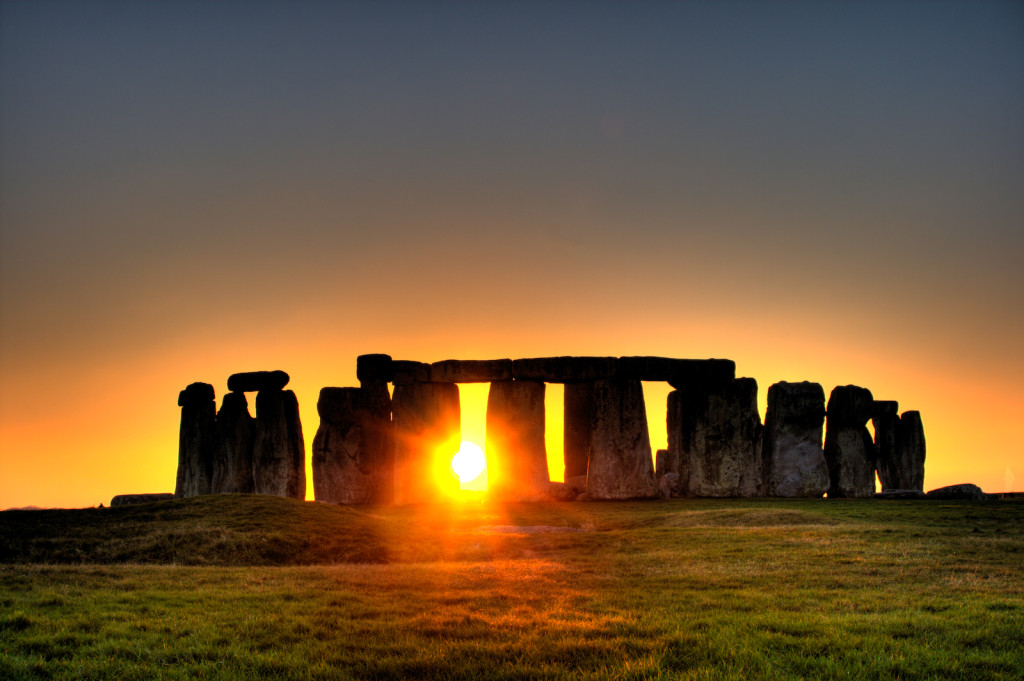 For all of you Fall lovers, it's time to unpack your sweaters and boots and get in the festive mood! Today marks the annual Fall Equinox, where there is an equal amount of day and night. For the Northern hemisphere the Fall Equinox signals that Fall has begun. The Southern hemisphere is ushering in the beginning of the Spring season. Throughout history many cultures have celebrated the Equinox. Many cultures used the sun as a clock and as a calendar building different forms of sun observatories. The image of Stonehenge above shows the sun shining through the massive stones, announcing the arrival of Fall.
The signs of the Fall Equinox can be seen all around us. The sun is rising earlier and setting sooner as well. Our mornings seem brighter, the days seem cooler, and the animals can be seen moving South. Birds and Butterflies are beginning their migratory patterns towards the South in search of warmer weather. Animals will begin growing thicker coats and the fashionistas of the world will have stopped wearing white. Now that Fall is officially here, get in the mood and celebrate this fun and colorful season.
A great way to take full advantage of the season is to get outside! It doesn't matter if getting outside just means going for a walk or just playing in the park. The brisk breezes and vibrant colored trees make hiking, biking , walking and relaxing more enjoyable. So get outside, get moving and enjoy this wonderful season.
Contact Designscapes Colorado for more information at, info@designscapes.org.