Phil Steinhauer featured in the October 2019 issue of Landscape Management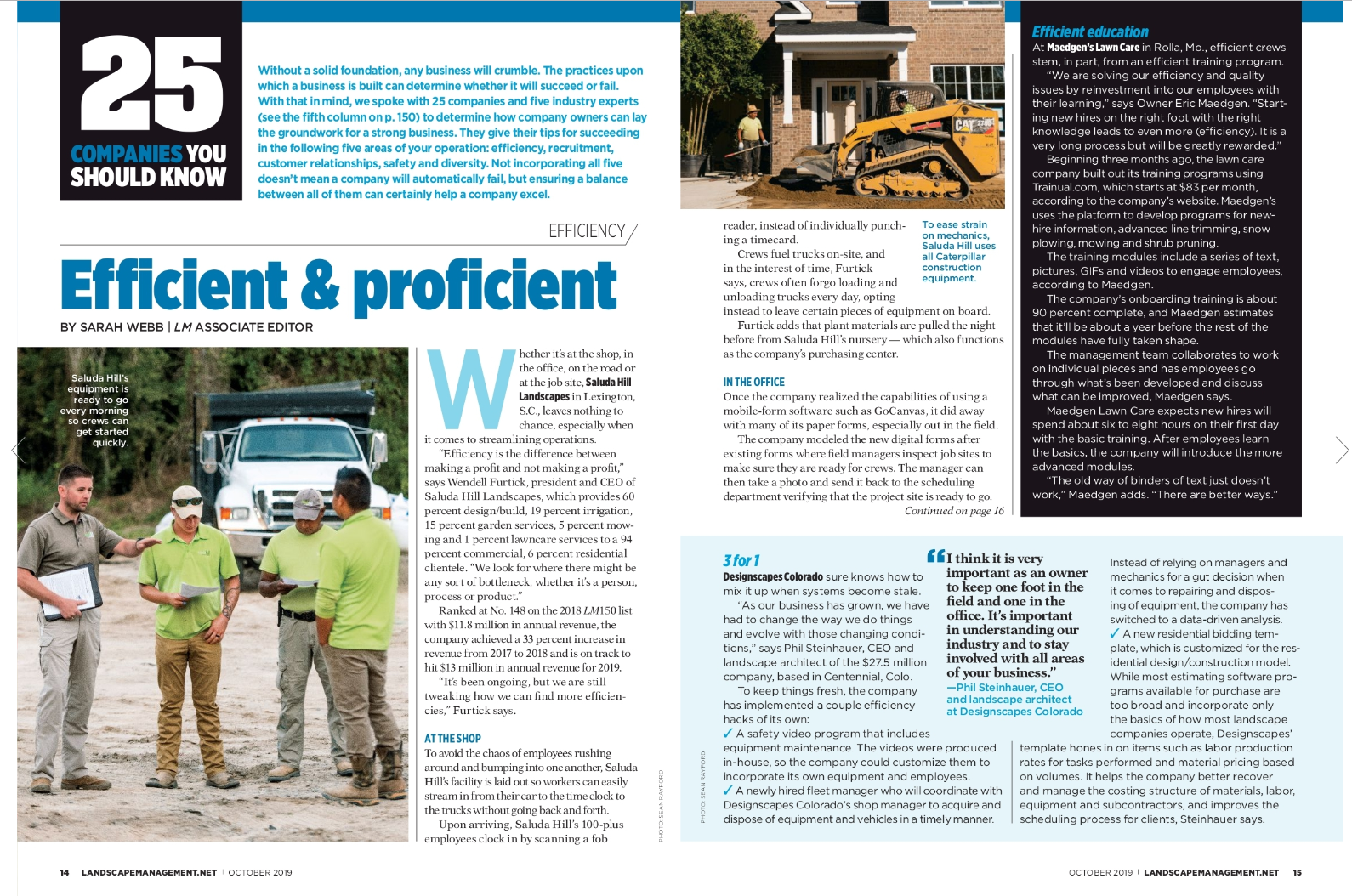 The October 2019 edition of Landscape Management featured our owner, Phil Steinhauer, as he discussed the evolution of our systems that have increased our overall efficiency. It includes implementing an award-winning in-house safety video program custom to our equipment and employees, hiring a fleet manager who will acquire and dispose of equipment and vehicles, and altering the residential bidding template.

"As our business has grown, we have had to change the way we do things and evolve with those changing conditions," says Phil. "I think it is very important as an owner to keep one foot in the field and one in the office. It's important in understanding our industry and to stay involved with all areas of your business."

Read more about our feature in "Efficient and Proficient" in the October issue of Landscape Management.

Landscape Management shares a comprehensive mix of content designed to stimulate growth and take their readers to their next level.