Need a landscaper? 5 things to look for in a landscape company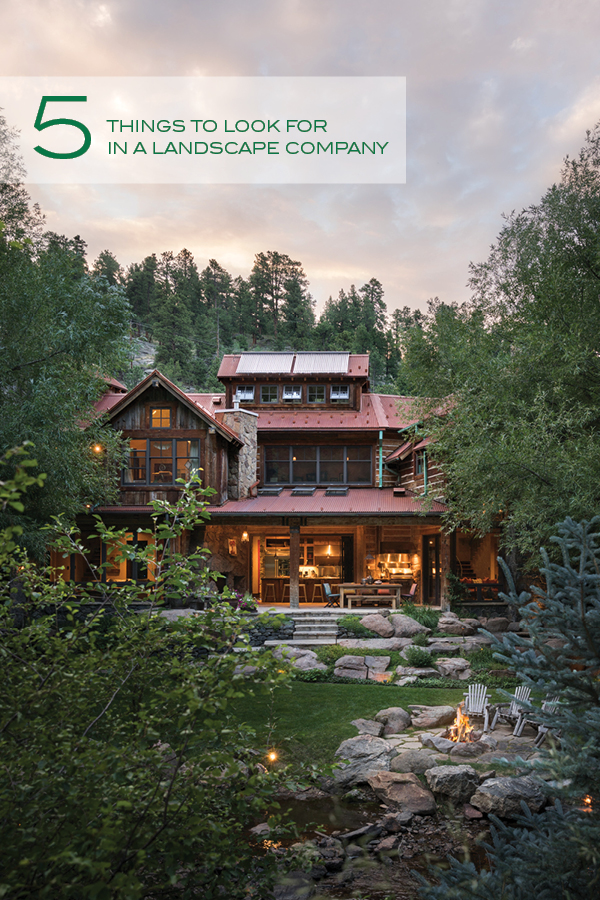 Photo by David Lauer Photography
Landscapes are an extension of your home to be enjoyed throughout the seasons. Though it adds value, it is a big investment. It is important to choose the right landsape designer and maintenance service.
Here are five things you need to look for to select the right landscaping company for your project.
1. Design-Build
Landscape companies that are design-build firms will work with you through the design and installation phase to ensure the vision for your landscape is brought to reality. If the company is not a design-build, you will have to hire one contractor to design your landscape and another contractor to install it. Look to design-build firms for an all-inclusive landscape experience.
2. Project Portfolio
Your landscape should be unique to you. View the company's project portfolio to get an idea of the work they do. A reputable company with years of experience will have a unique project portfolio that showcases the landscapes they install.
3. Credibility
Read customer reviews on Google, Yelp and Houzz. Learn what previous customers experienced and pay particular attention to their comments on the final product. After all, the company should value your investment and provide an incredible finished product.
4. Maintenance
After installation, proper and timely maintenance is important to make sure the landscape matures gracefully. A landscaping company that offers design-build as well as maintenance services ensures that your landscape maintains its original design. From Spring cleanups, weekly maintenance, seasonal flower installation and more, look for a company that offers the maintenance service to match your landscapes needs.
5. Professional Landscaping Organization Membership
Any company worth their salt will have landscape industry certifications. They will be in organizations like American Society of Landscape Architects (ASLA), National Association of Landscape Professionals (NALP), and the Associated Landscape Contractors of Colorado (ALCC).These affiliations reinforce that the company keeps up with industry standards, trends and best practices.
A landscape company that understands your vision and will be with you in every step of the process is important for you to enjoy your landscape for the years to come.
Designscapes Colorado designs, installs, and maintains exceptional landscapes. Contact us at info@designscapes.org to start your project today.