Join Us: Opening of Cuatro Vientos Park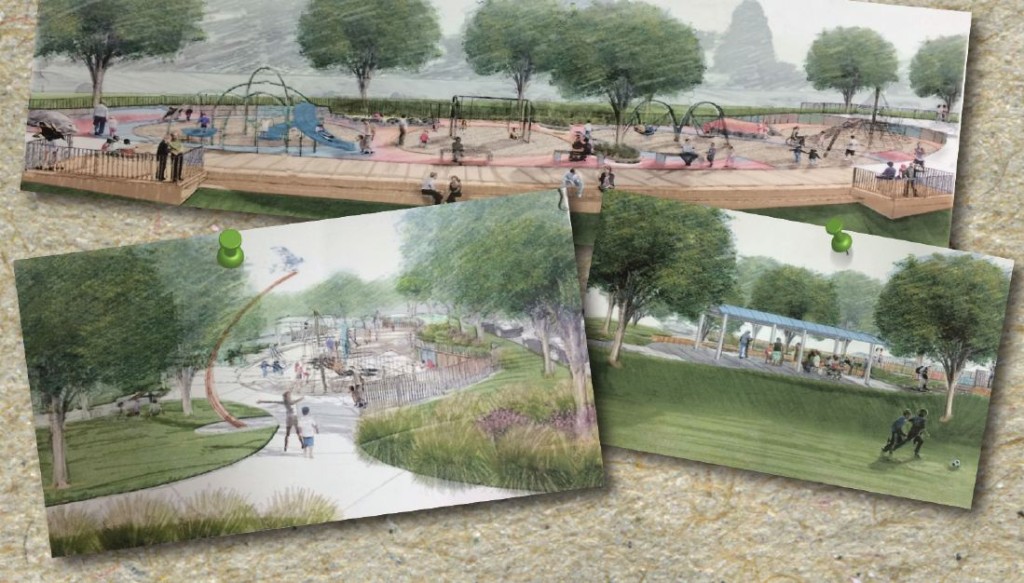 Come and enjoy the opening of one of Denver's newest parks, Cuatro Vientos Park/ Four Winds Park on Saturday, September 6th. The ribbon cutting ceremony will begin promptly at 11:30. The day long event goes from 11 a.m. to 3 p.m. The day will be full of fun, entertainment, and activities for the whole family. The park is located on the corner of Alameda Avenue and South Newton Street in Denver. The day's activities will include free food, zumba, and yoga demonstrations. Mayor, Michael B. Hancock will be in attendance as will other prominent community members who helped to make this wonderful park possible.
Designscapes Colorado would like to extend a special thanks and congratulations to our project manager Chris Stone and his dedicated team who made this park possible. Designscapes Colorado would like to also extend a thank you and congratulations to the Great Outdoors Colorado, Denver Office of Economic Development and the Trust for Public Land who helped bring the park into fruition.
The neighborhood of Westwood has been anxiously awaiting the opening of the park for six months. This specific area of Denver has one of the lowest amounts of park acreage throughout the entire area of Denver. The Denver Post reported that," the neighborhood has one acre of land per 1,000 people, which is very low. (DenverPost.com)" Many local community members view the opening of this park as a sign of hope for the community. Come and celebrate the opening of this wonderful park with local community members while enjoying the free food and fun activities.
Contact Designscapes Colorado at info@designscapes.org for more information regarding the opening of the Cuatro Vientos Park/ Four Winds Park.