Groundbreaking Renovations at Veterans Memorial Park in Commerce City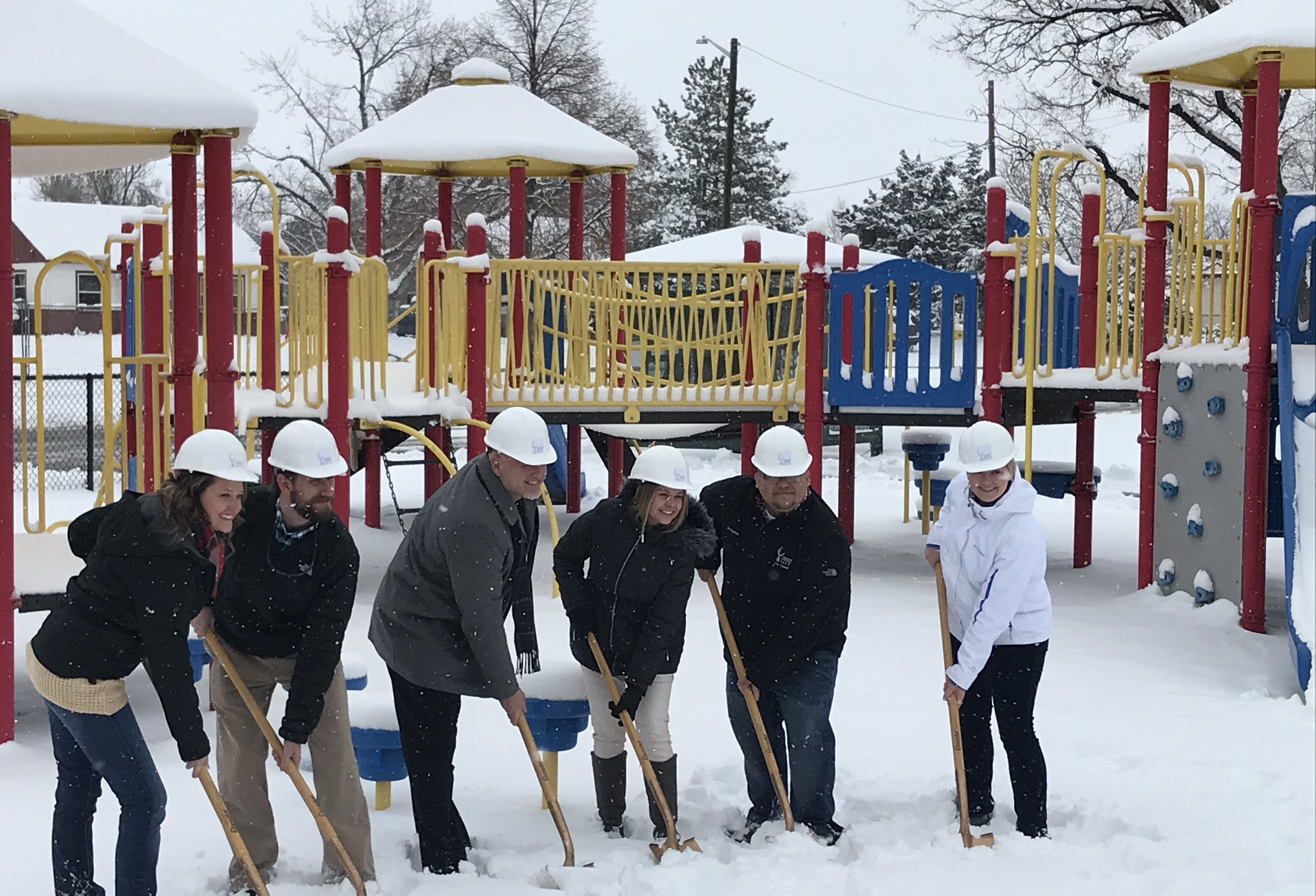 Pictured from left to right: Sheena Kerstiens of DHM Design, Jim Brister of Designscapes Colorado, Mayor Benjamin Huseman, Mayor Pro Tem Nicole Frank, Councilman Jose Guardiola, and Councilwoman Robyn Smith celebrate the beginning of renovations at Veterans Memorial Park.
It may have been a little chilly, but it was a great day to break ground.
Last Friday, our Commercial team along with
DHM Design
and
Commerce City officials
,
broke ground at Veterans Memorial Park;
symbolizing the start of the renovation for the park to become the first all-inclusive park along the Front Range.
Since 1971, the park has been an important gathering space for the residents in Commerce City. The newly renovated, all-inclusive park will provide the opportunity for children with all abilities to play together.
The sensory-rich park will feature:
An all-inclusive playground and nature playground (Natureplay)
Labyrinth for reflection and exercise
ADA-accessible features such as sidewalk ramps and picnic tables
Sheltered picnic areas with electricity
Raised landscape beds for educational youth programs
Native landscaping and entryway plaza
Restrooms
Once the snow clears up, we are excited to get this project underway.