Great Gift Ideas
 #1 – Grafted tomatoes


While they have been available for a couple of years, gardeners are just becoming aware of these tomatoes. Their benefits are that they are more vigorous, provide more fruit and are more disease resistant than traditional varieties.
One to try: Mighty 'Mato Indigo Rose is a grafted tomato that grows 2-6′ tall. It grows in full sun. Purple-black fruits have rosy undersides and deep red flesh. Fruits measure 2-3″, ripen in clusters and have a strong acidic flavor.
#2 – New and water-wise annuals
Drought spreading through the western regions of the country is a reminder to all Coloradans that we need to be mindful of our plant choices and the water they require. This year, here are three new water wise annuals to consider.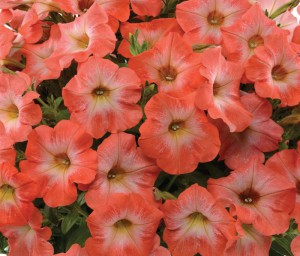 Petunia Salmon Ray – placed 4th in one of the industry plant trials last season. Grows in full sun to about 10-12″ x 14-18″.
Verbena Blues Lavender Eye – has early large flowers with white dominant eye. This sun and heat loving plant attracts bees and butterflies. Grows 10-12″ x 12-18″ in full sun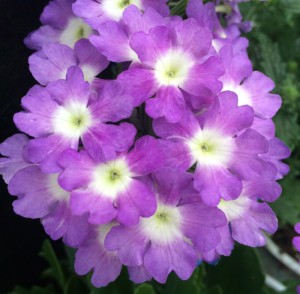 Lobularia Bicolor Pink Stream – is fragrant and vigorous. This easy-care plant grows 12-14″ tall and wide. Can be used in beds and borders or mixed in containers. Takes full sun.
#3 – Alternatives to impatiens
The arrival of impatien downy mildew two years ago has prompted many gardeners to rely less on impatiens in gardens and containers. Airborn spores can travel up to 100 miles and spores can last up to 10 years in the soil. If you have had problems with mildew on impatiens or want to dodge the potential problem, here are alternatives to consider:
Begonia Dragon Wing, like impatiens, is a shade plant. It can be used in hanging baskets or containers. Grows up to 18″ tall.
Sunpatiens as the name implies are meant for sunny areas. Use them for the look of traditional impatiens and know that they are not susceptible to the mildew problem. This year, look for Sunpatiens Compact Lilac.