Five ways you can turn your backyard into the perfect getaway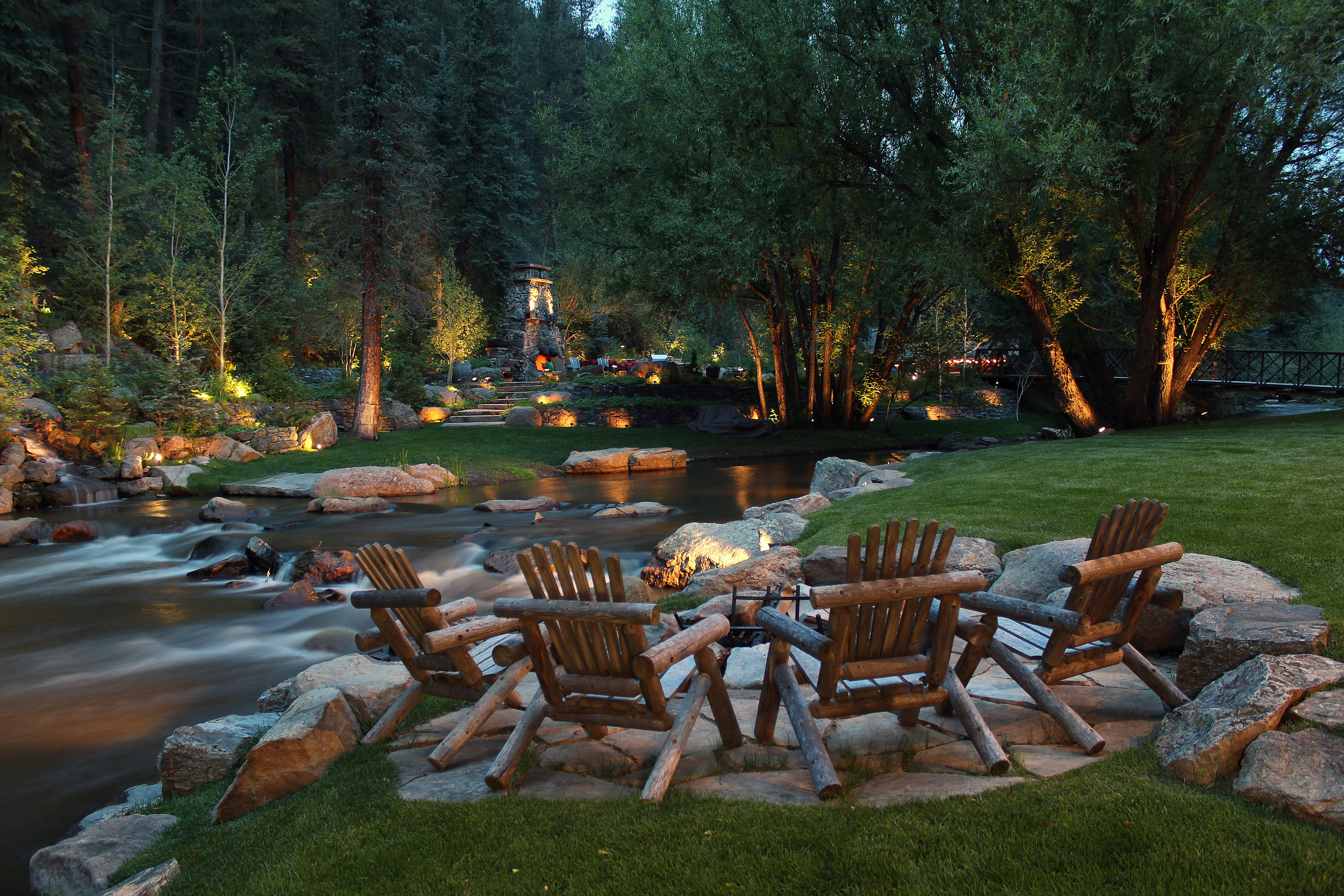 Take a moment and imagine your dream getaway. Perhaps you're lounging poolside with your favorite drink, or maybe you and loved ones are gathered around a campfire roasting hot dogs, telling stories, and gazing at the stars. Now what if we told you that you could skip the packing, stressful itineraries, and house- and pet-sitting arrangements -- and bring your favorite retreat into your own backyard?
These five design elements will help you create the ultimate "staycation" -- an outdoor living space that matches your ideal "escape" within steps of your living room, no checkout required.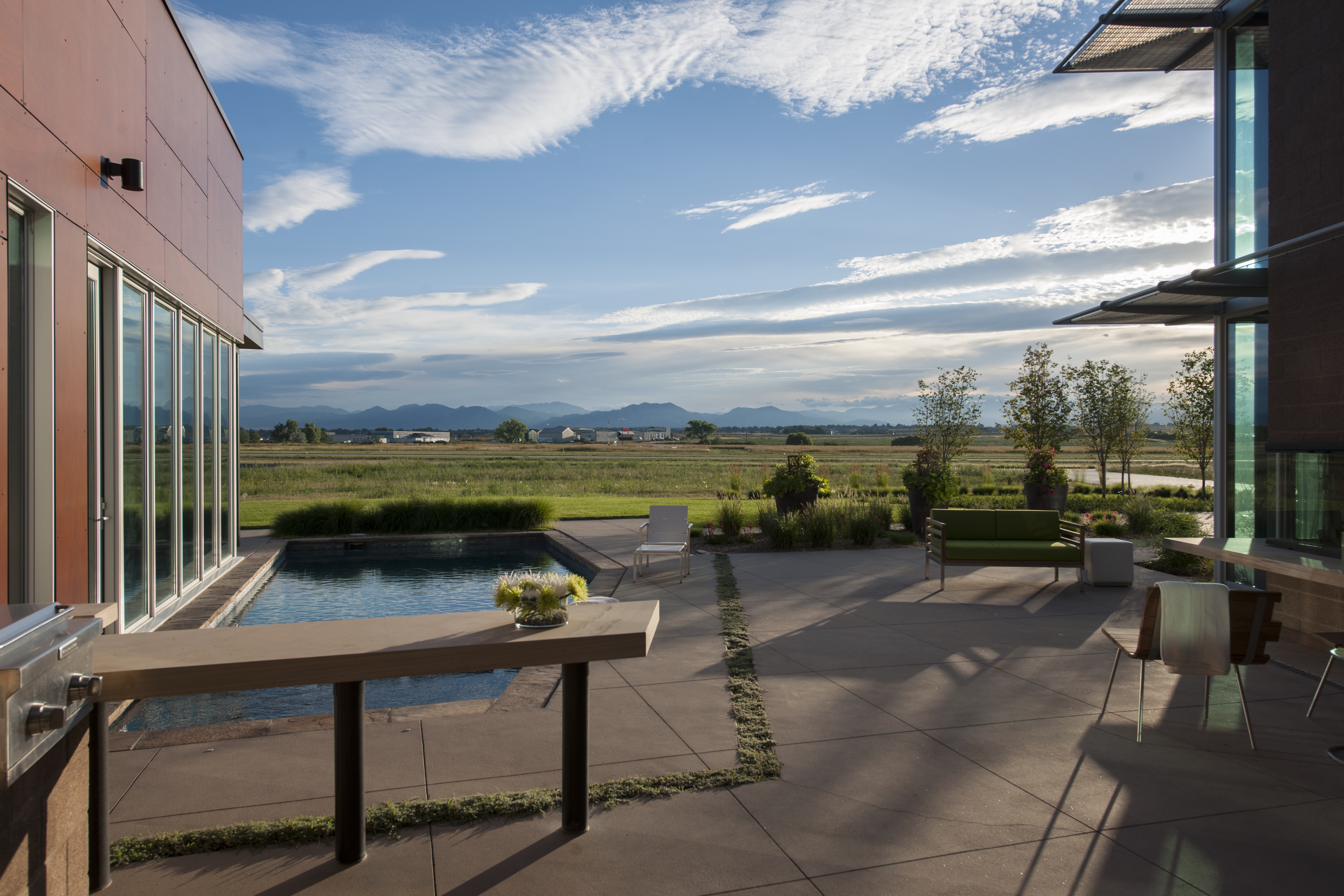 1. There is no yard work on vacation
If you want an outdoor space that truly feels like a luxurious getaway, keep simplicity in mind when designing your backyard. Low-maintenance plantings will be your best friend, and xeriscaping can help eliminate the need for mowing (and cut down on water consumption while you're at it).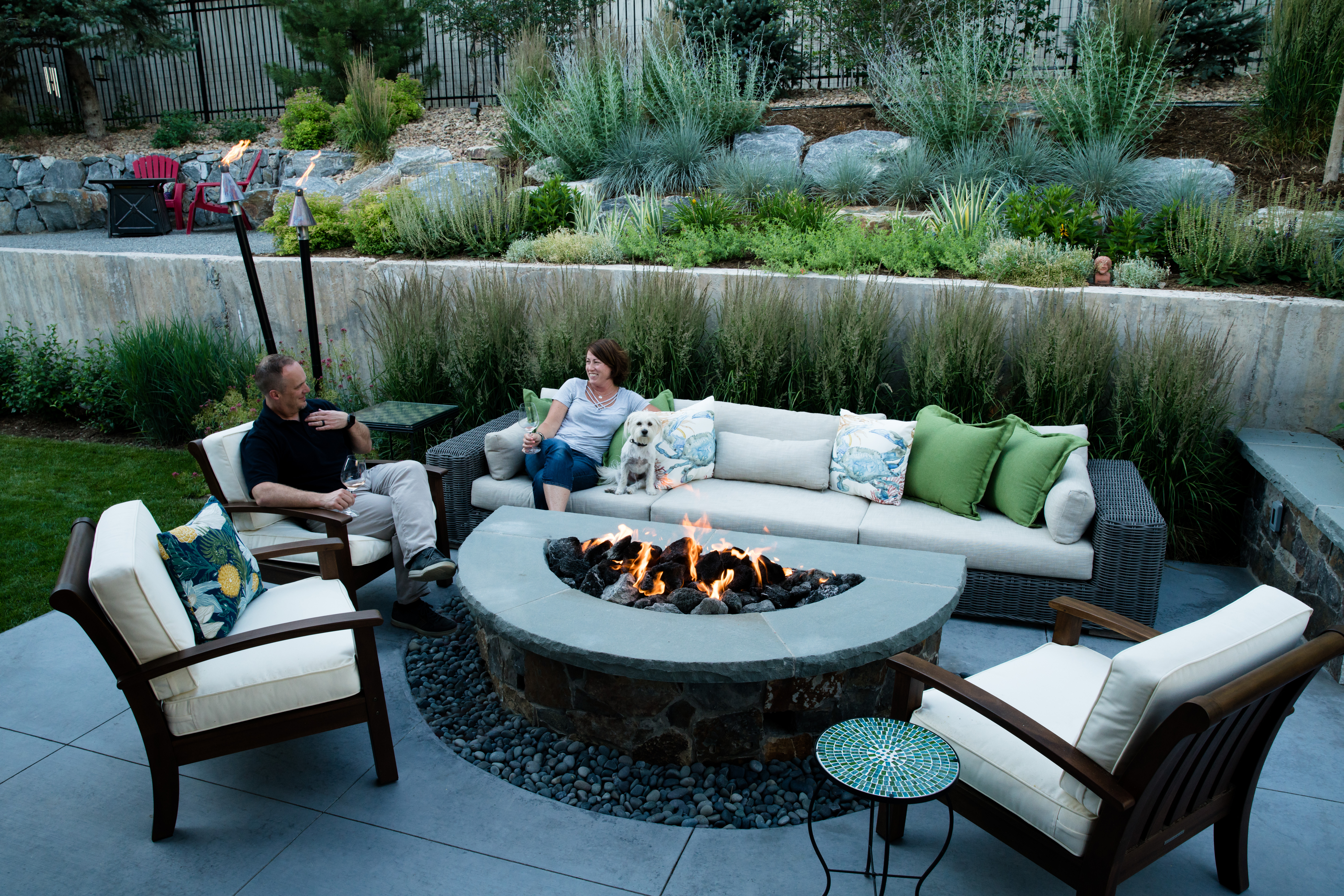 2. Life's too short not to have fun
Add features to your landscape that can improve your enjoyment and the time spent out back -- perks like weatherproof outdoor speakers and games like shuffleboard, bocce ball, or horseshoes.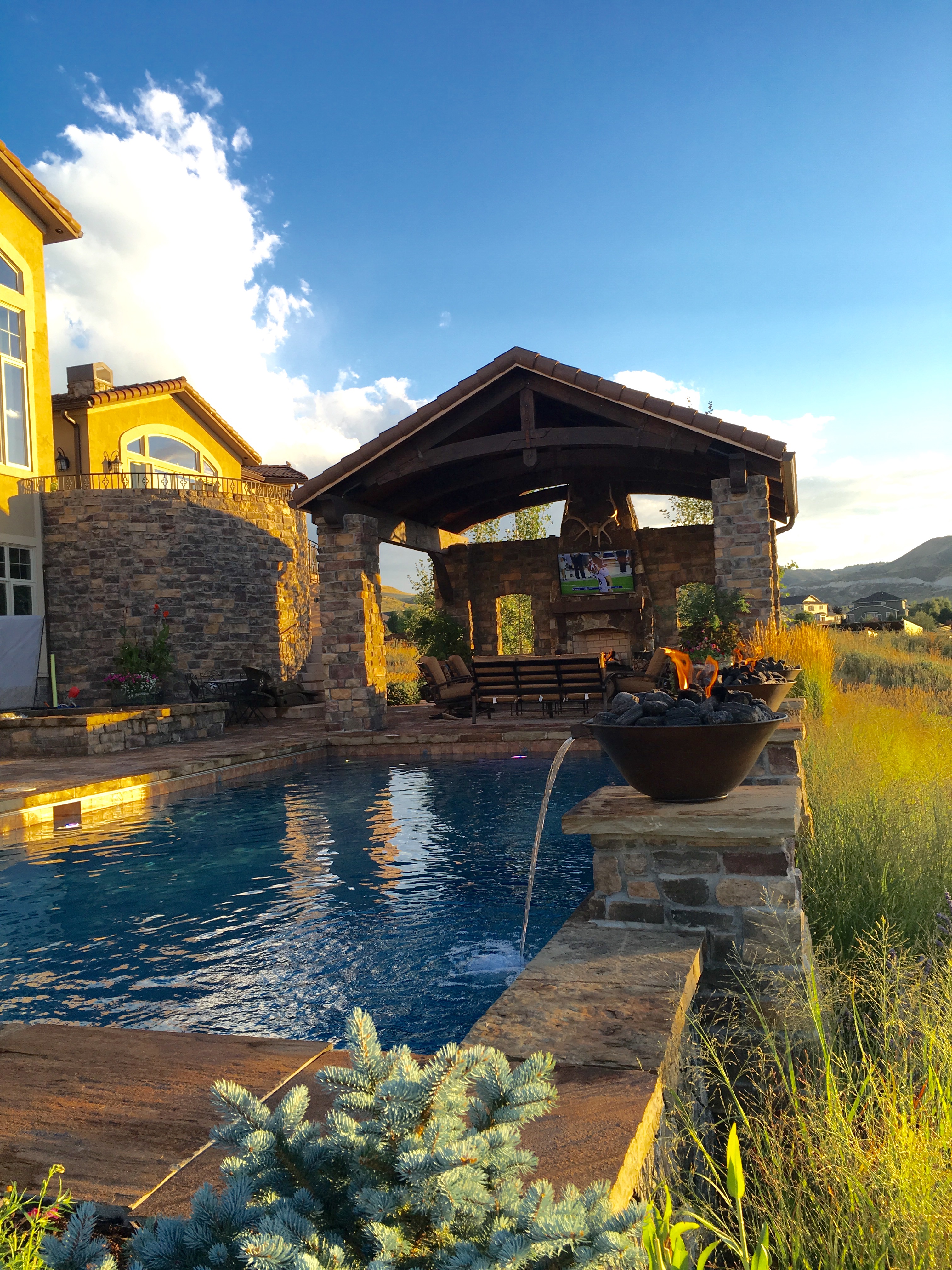 3. Make a splash in the Colorado sunshine
Colorado is infamous for its dramatic temperature changes, even during the summer. Bluebird skies can mean unrelenting sun and blistering heat, so make sure you have a water feature (and plenty of shady spots) around to keep things cool. A swimming pool is sure to keep you and the family entertained for hours on end, just saying.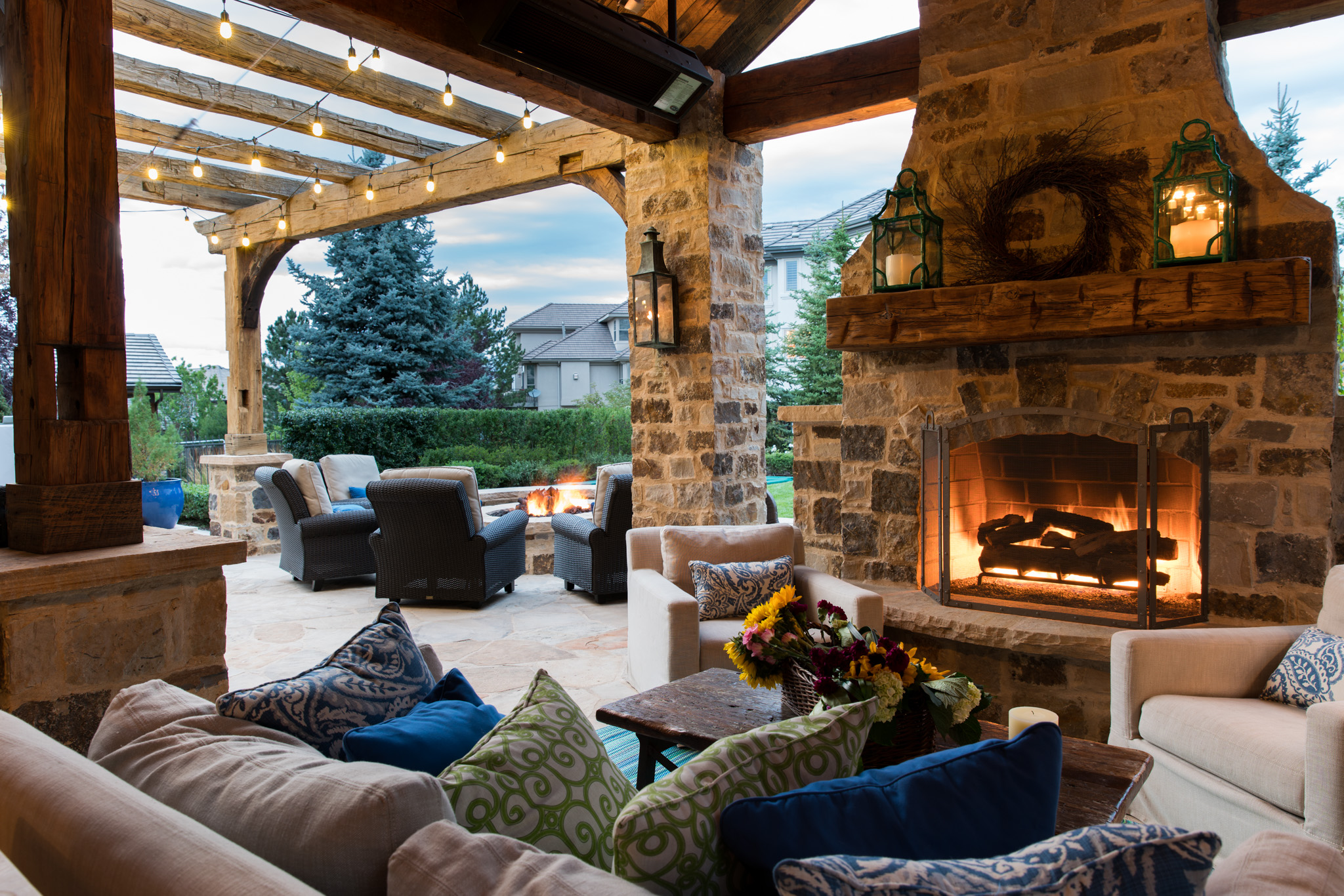 4. Stay warm when the sun goes down
The most popular element of a well-designed Colorado backyard is a dynamite fire feature -- weather it's a stone hearth or an in-ground fire pit. a warming station not only extends the time you and loved ones can comfortably spend outdoors, but it also is an immediate invitation to leave the house and gather 'round for storytelling and laughter, or reflecting on the day.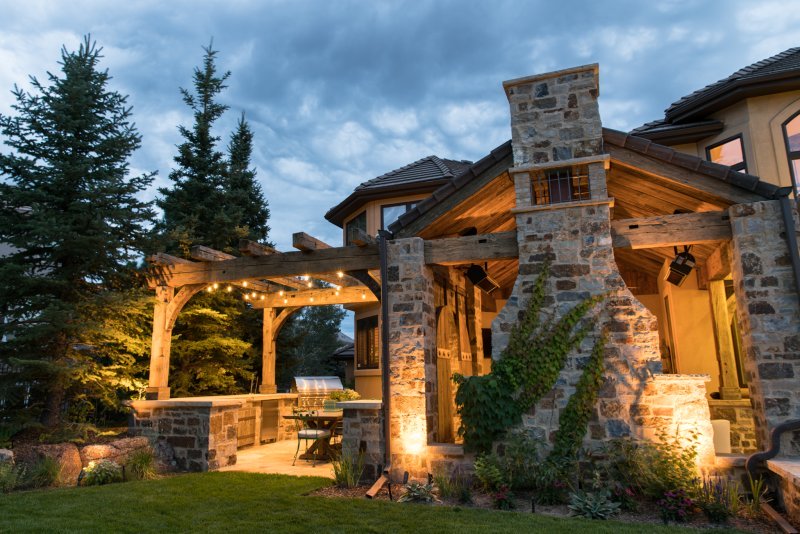 5. Love is in the details
The particulars of your design can make or break a good "staycation landscape". To ensure your outdoor retreat's ultimate relaxation factor and its minimum usage, include quality lighting, furniture, and kitchen elements that support your dream getaway vision and overall lifestyle. Perhaps you love barbecuing and entertaining, or maybe your go-to is reading and reclining. Whatever your inclination, the details of your design should encourage you to do the outdoor activities you love for as long as the warm weather abides.