Designscapes Colorado partners with Wagner Equipment to enhance the backdrop at the Colorado Freedom Memorial
Located in Aurora, Colorado just north of Buckley Air Force Base stand the Colorado Freedom Memorial. One of the first American memorials dedicated to all wars and branches of service containing the names of Coloradans who were killed or missing in action.
The memorials founder, Rick Crandall, approached Designscapes Colorado and Wagner Equipment with a vision to make the memorial more private and serene to those who visit. The existing backdrop was cluttered with the sight of businesses,cars, and a rec center. Rick wanted to create a "striking natural backdrop that settled the visual noise and made the names of the fallen pop off the glass".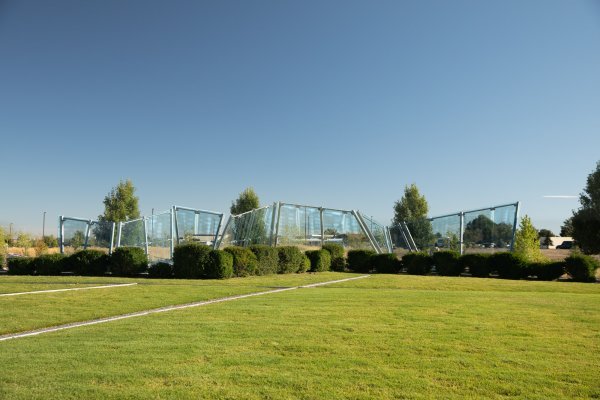 Photo of the Colorado Freedom Memorial before tree installation.
Wagner Equipment volunteered their equipment and employees and active military members also partnered with Designscapes Colorado to plant nine Austrian Pines behind the wall.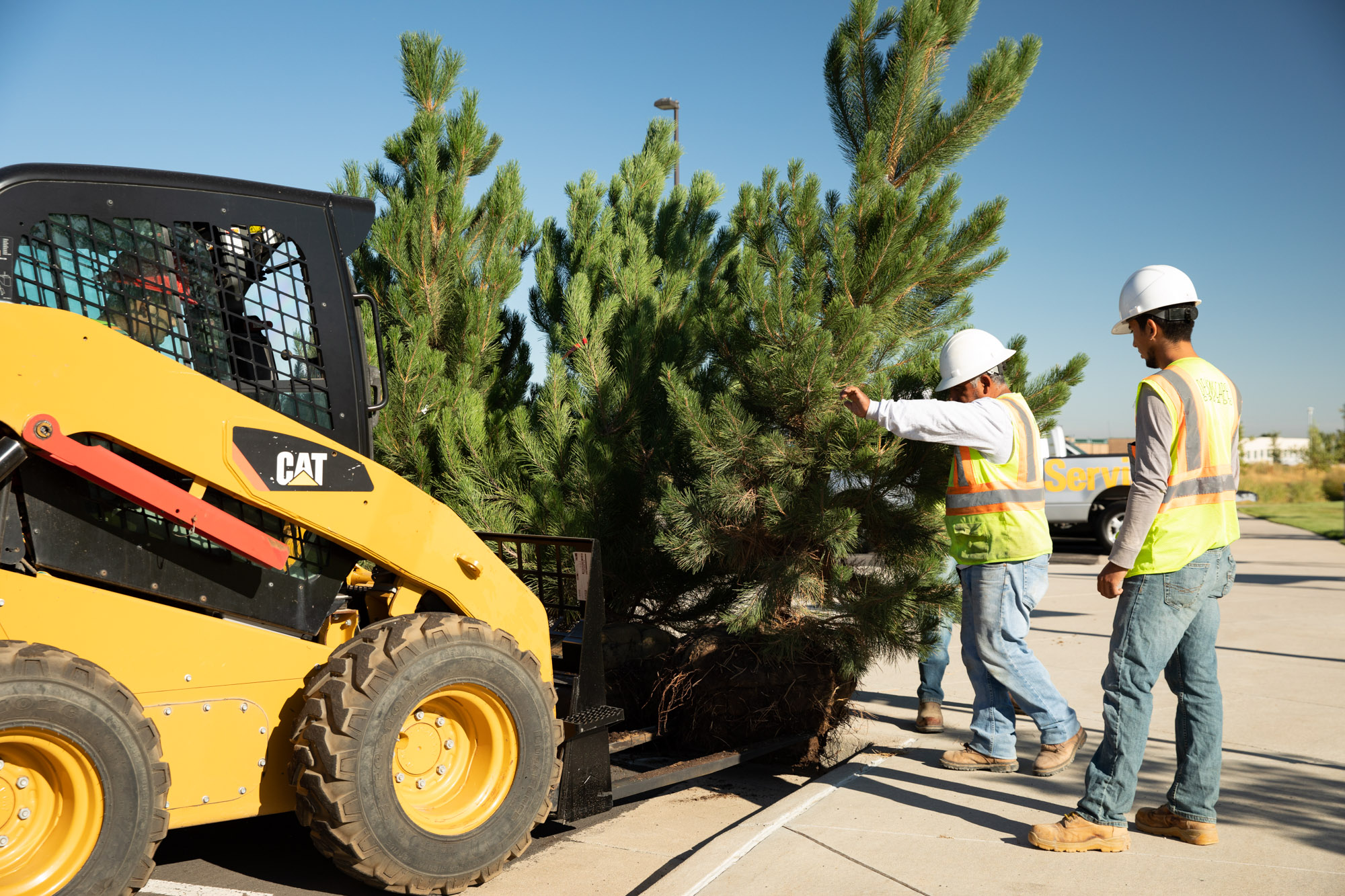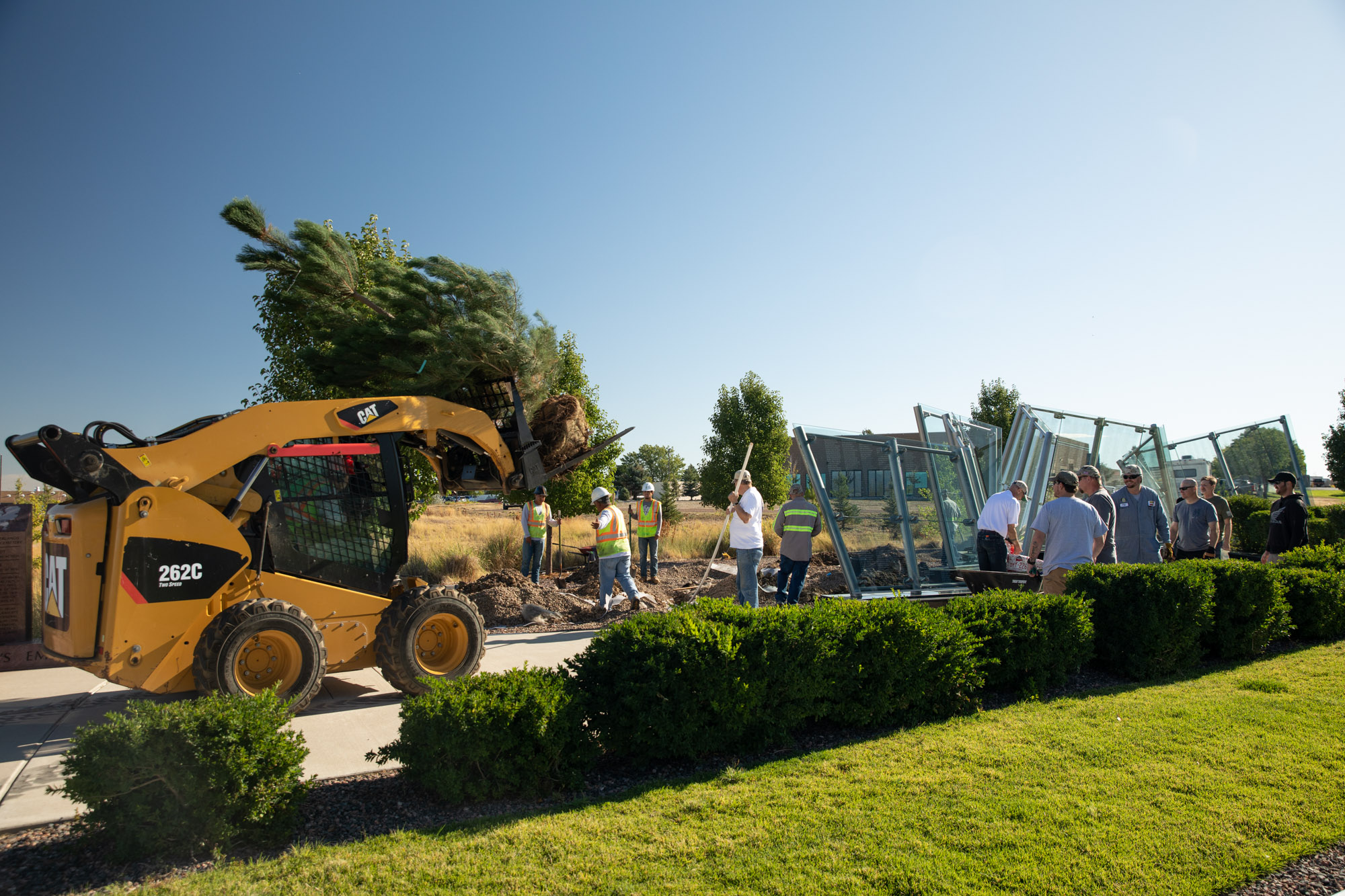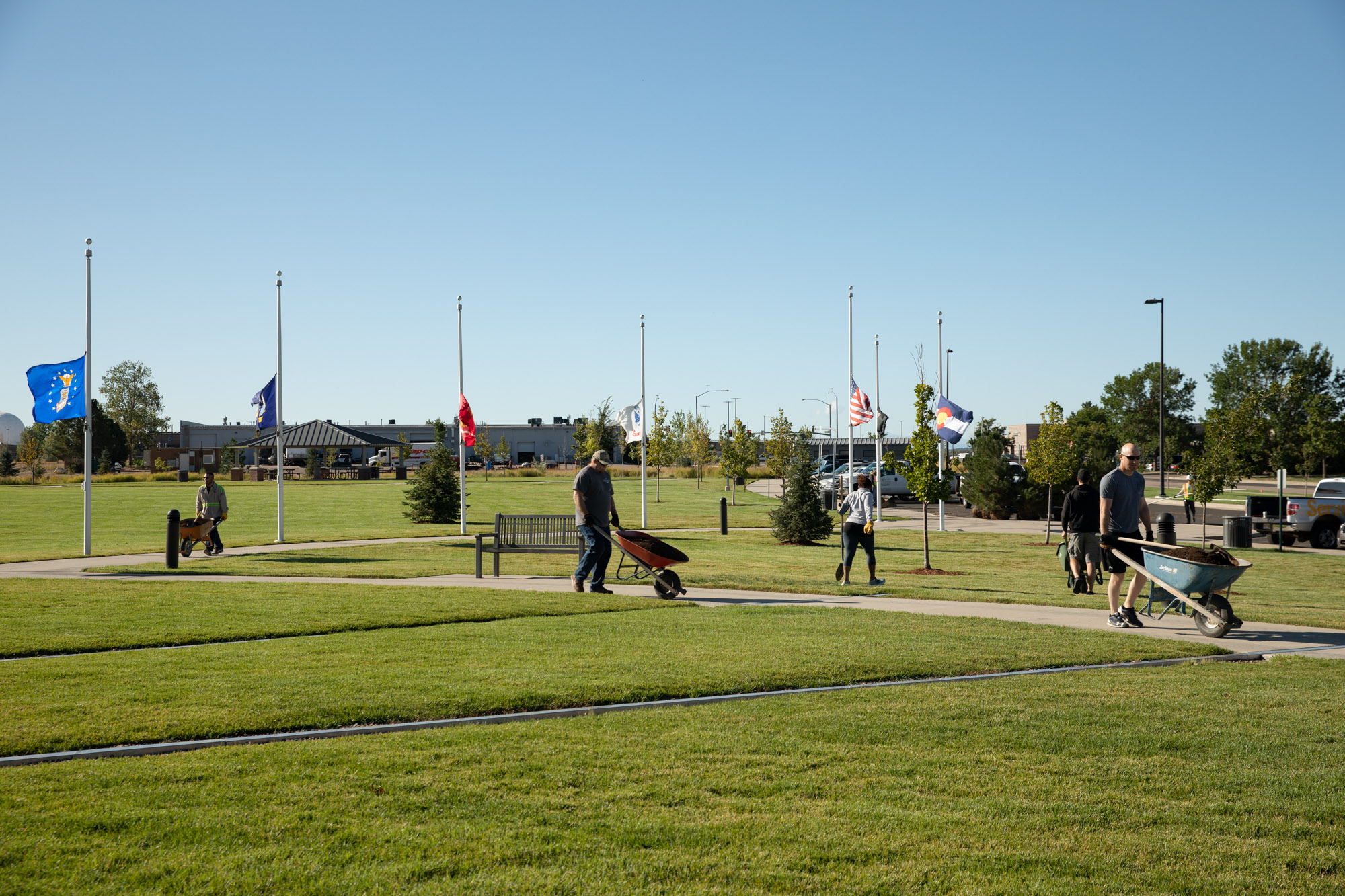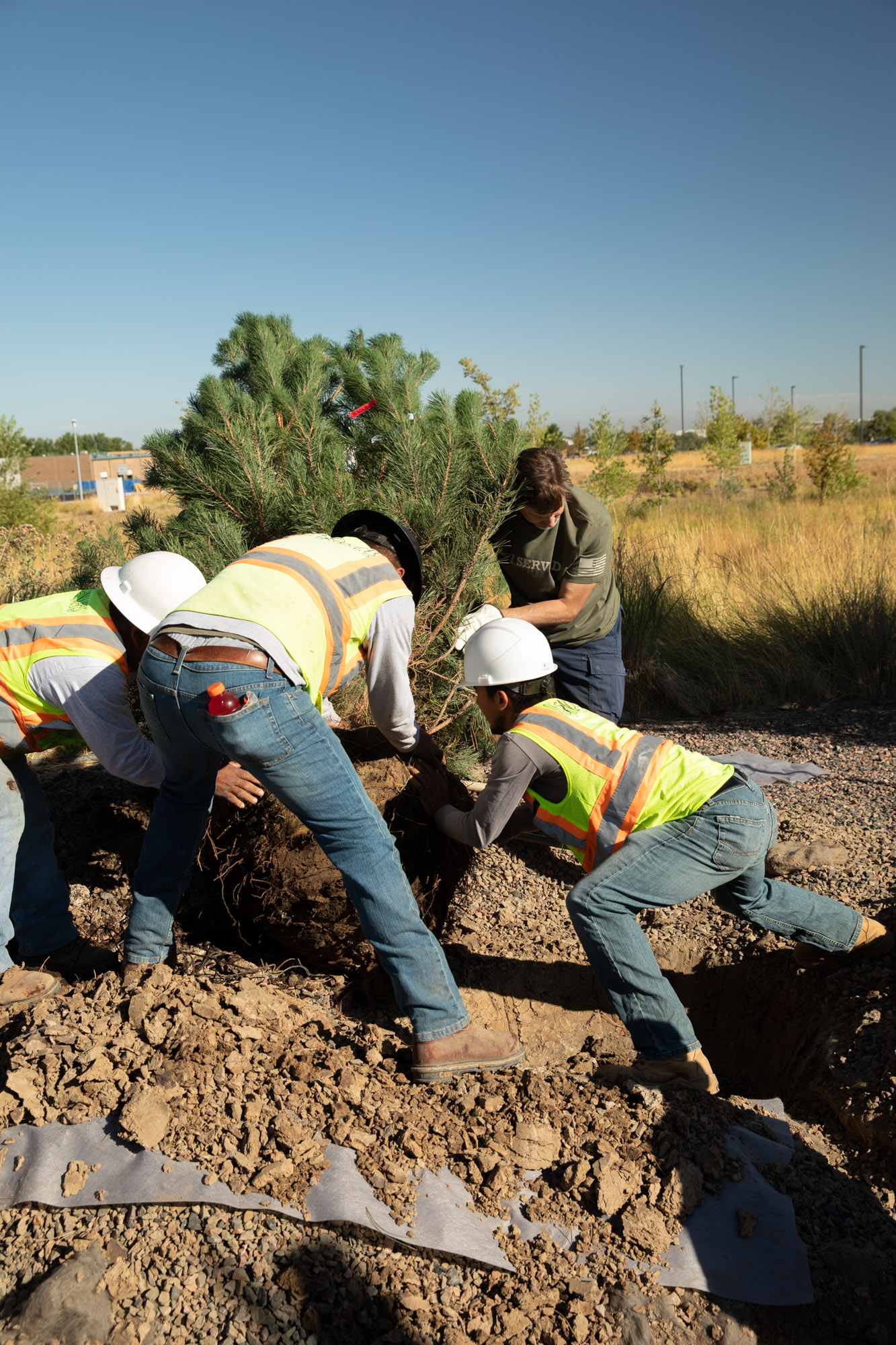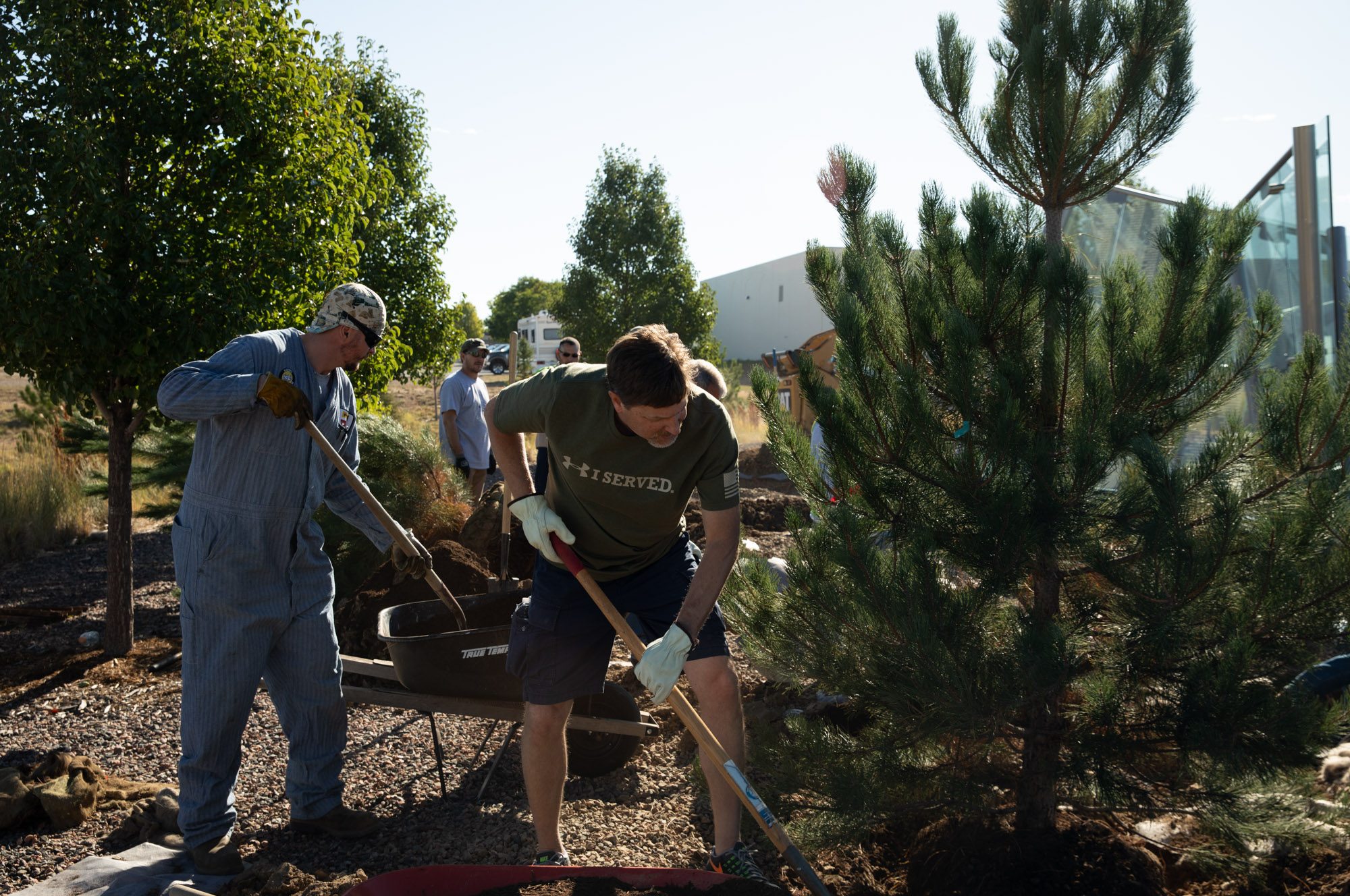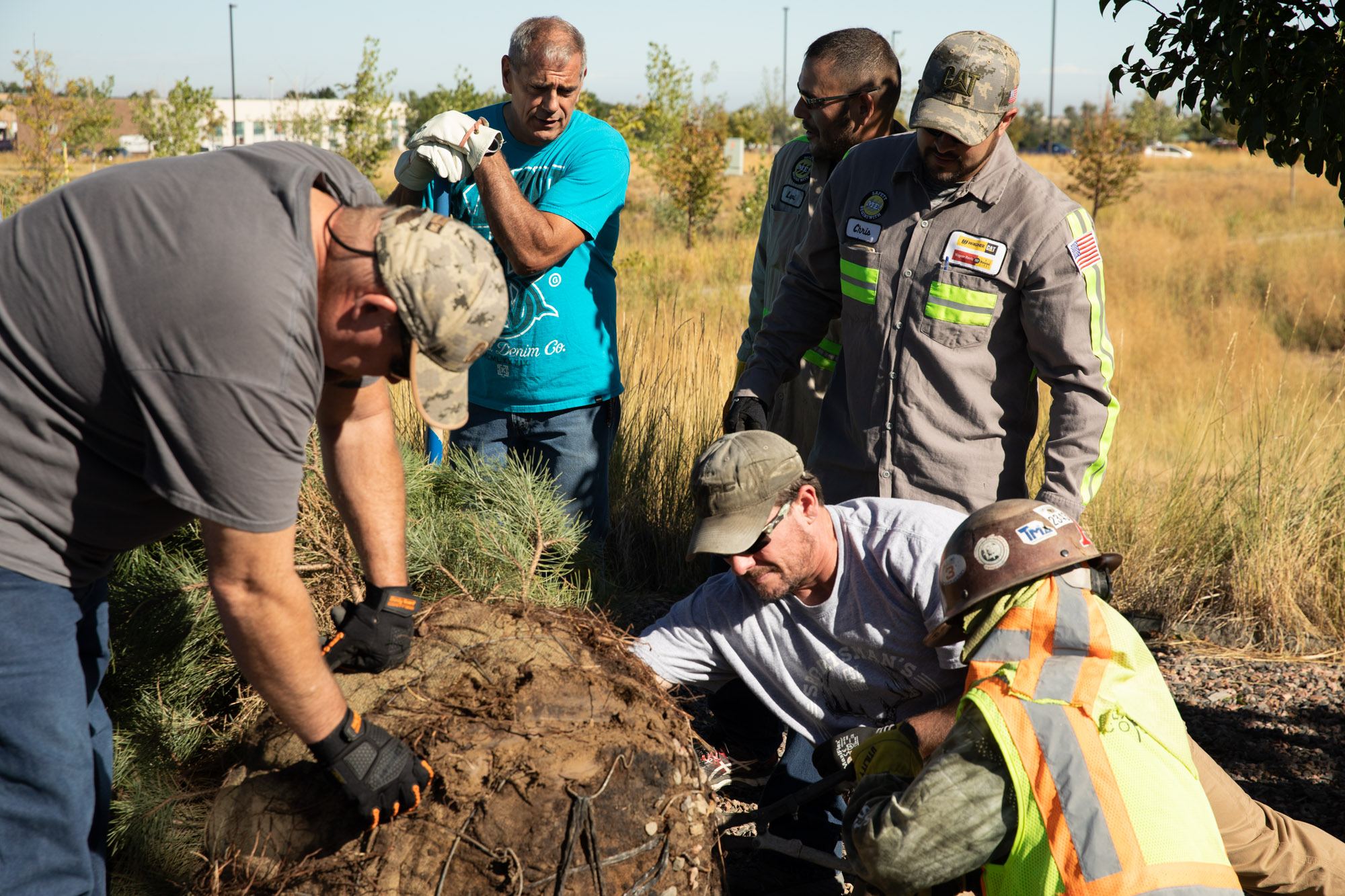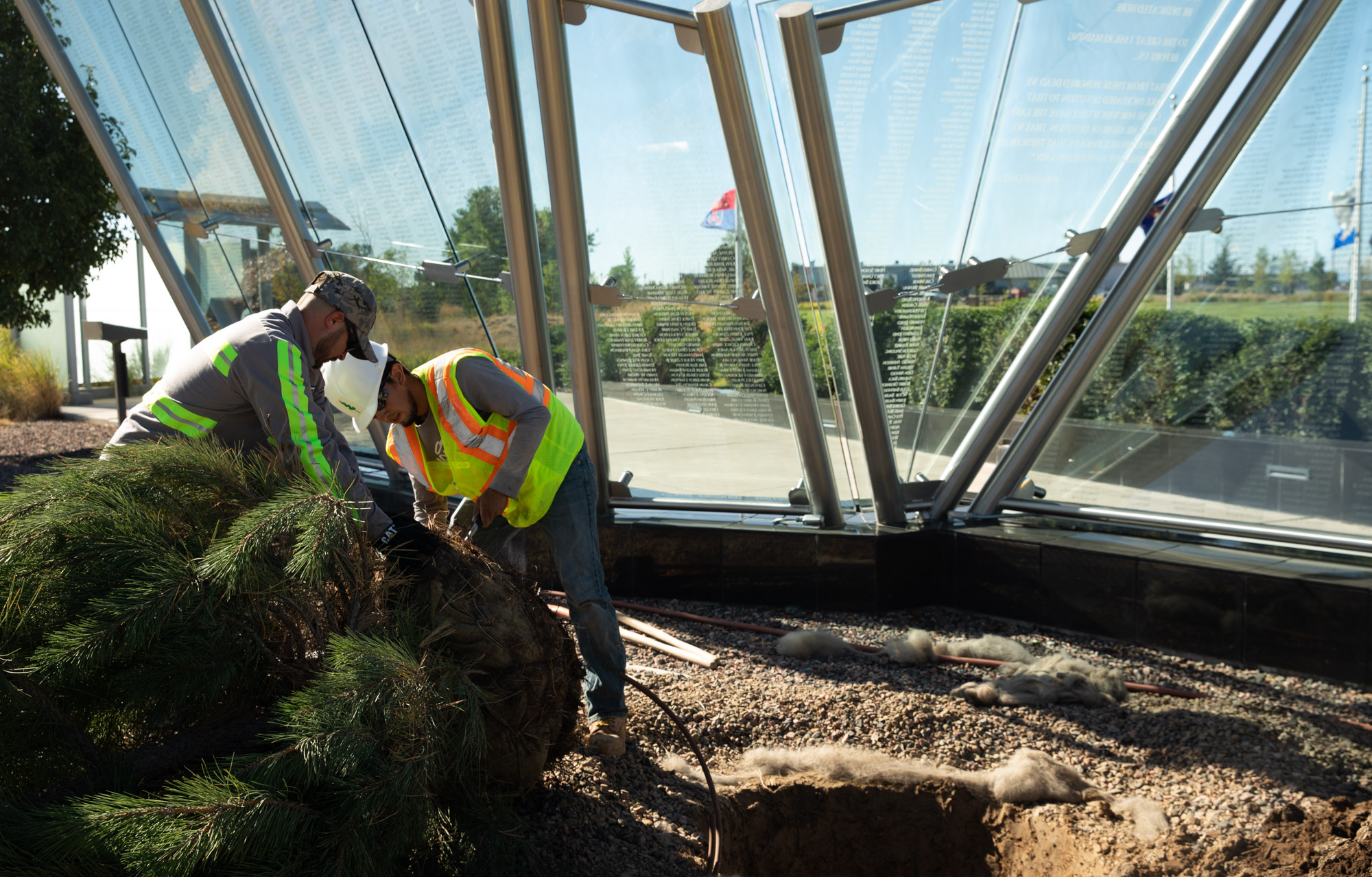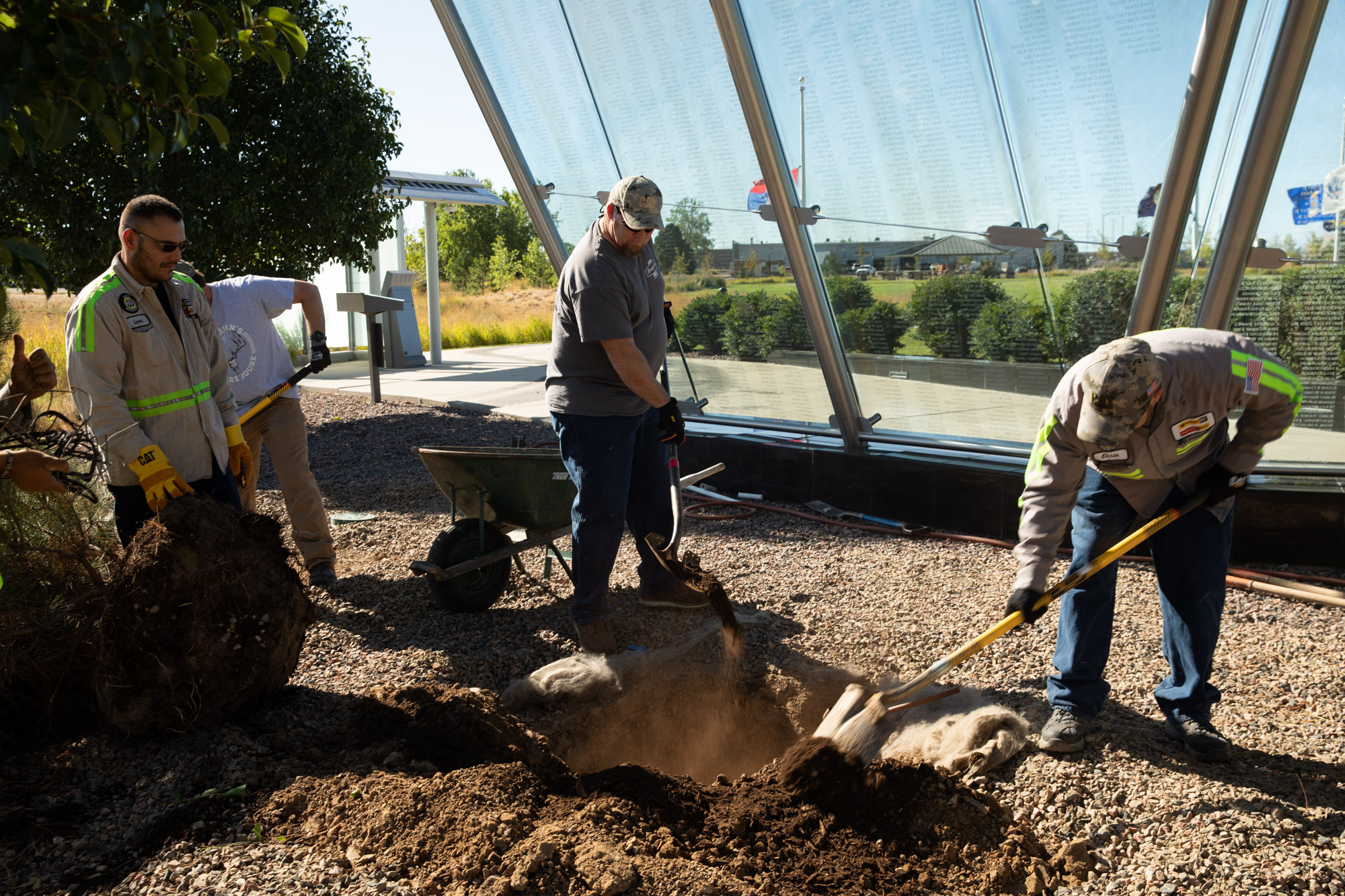 "For several years we've talked about what an improvement trees behind the glass panels of the Colorado Freedom Memorial would make. They would not only screen the noisy background but add a beauty that takes the memorial to a whole new level. That's what Designscapes Colorado did for us with the kind, talented team of landscapes that created our new backdrop. On behalf of the families of the fallen we honor, and the members of our CFM team, thank you from the bottom of our hearts". - Rick Crandall