Designscapes Colorado Gives Back
Designscapes Colorado, as part of our 25th anniversary celebration, has partnered with Clayton Early Learning to bring a community garden to those who otherwise would not have access to fresh produce. Our team truly believes in giving back to the community, and being active participants in the community. With our partnership, we have been able to teach the importance of healthy produce to children at a young age, rejuvenate a once overgrown and uninviting garden space, and inspire the local community to start growing their own fruits and vegetables in their backyard.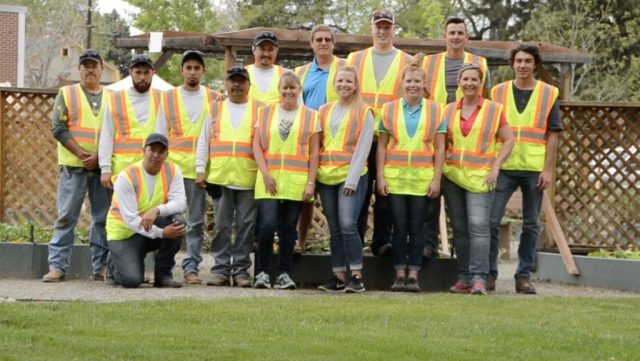 While our contribution has meant so much to each and every one of our team members, it means even more to the community that we are serving. What puts a smile on our face is knowing we helped someone.
Take a look at the article that the Denver post put out at the end of July, and if you would like to participate with one of our weekly volunteer crews that maintains the site, please give us a call at (303) 721-9003
This entry was posted in