Designscapes Colorado: Getting Your Winter Needs Taken Care Of
Winter might seem like a season for little to no landscape services available. However, this is not the case for Designscapes Colorado. In this blog I will talk about several services we offer and why it is important to select a great landscape company for year round availability.
Snow removal is important for a full service landscape company. Here at Designscapes Colorado we don't just have the snow plows, trucks and equipment. In our arsenal we have so many more resources available for our clients. Commercial clients can expect having an account manager on site that knows the property and understands concerns the client might have. Our team is available to plow as early as needed and for as long as it takes to finish. For our commercial clients we will maintain a clean driveway periodically even if it hasn't stopped snowing or is requested well before daybreak. Taking care of driveways and sidewalks is important to keeping your business safe in inclement weather.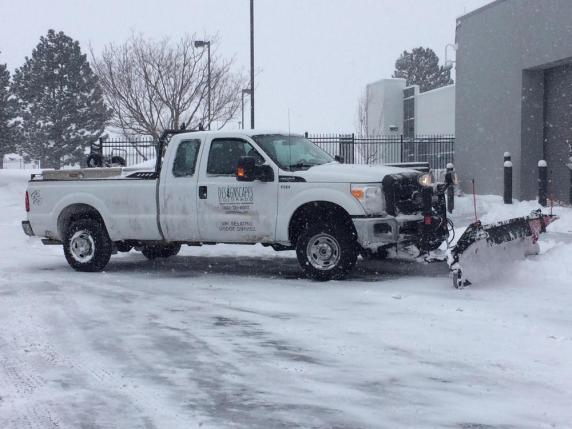 Dormant pruning is one of the most important for mature landscapes. This is important because as shrubs become older leaves start focusing on growth at the top of the plant and less so around the base. Most shrubs are used for screening or privacy and mature plants tend to look thin and bare if not property pruned. Dormant pruning is done in the winter on shrubs, groundcover, and vines. You will find that new spring growth will make the plant look healthier, fuller, and uniform. Rejuvenation may take a few seasons of pruning depending on the type of shrub, height and location. This is a great service that we provide for all of our clients both commercial and residential.
Holiday lighting is a fun way to add individuality and excitement to the cold winter months. This service is a personalized proposal that is unique to each of our clients. Some of the options include but not limited to: roof line lighting, tree wrapping, branch/truck wrapping, wreaths, and entry features. We have a lighting department that is certified in the installation of all types of lighting systems. Our team can customize any of your outdoor lights year round.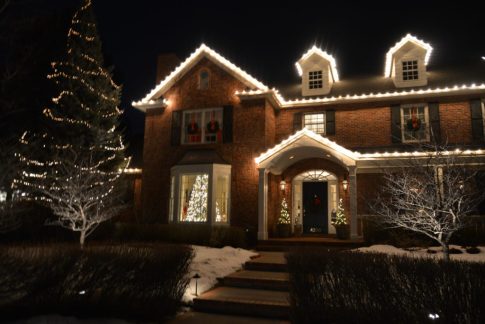 Holiday Décor is another service that is provided to clients for any special occasion all year round. We can decorate entry features, courtyards, patios and more. Using live plant material or artificial materials. This custom design is based on product availability and customer preferences. Our account managers are available to help transform any special occasion! During the winter we specialize in Holiday and New Year's Eve celebrations. We can also provide pricing for poinsettias.
Irrigation winterization is an important service that we provide to our clients. This quick deactivation of the irrigation is done by one of our trained technicians that knows the property. Our quality team looks for breaks, cracks and anything that might look inadequate and will make note of it for the spring activation. Winterization and insulation of the backflow is important to prevent pipes from breaking during the cold winter months and our technicians want to keep your system safe and are available year round to answer any questions.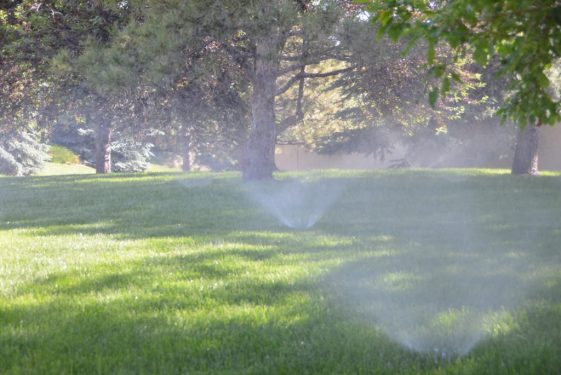 Our last service and maybe one of the most important is winter watering. Watering trees and shrubs in the winter is important during periods of little to no precipitation. Watering in done by one of our trained irrigation technicians and is critical for keeping trees hydrated during hot, sunny days.
Designscapes Colorado strives to provide our customers with a year round, full service, property maintenance contract. If you are a current client without any of these services and would like a proposal please contact the office for more information. For new clients who are interested in our maintenance services. Please email our team at info@designscapes.org and we will arrange a meeting with one of our account managers!