Designscapes Colorado adds 6 more to its "Step Up" program
Established in 2018, Designscapes Colorado's "Step Up" program is designed to progress the futures for some of our valued leaders in our company. In alignment with one of our core values to "Build and Shape a Better Future", the program helps some of our legal H-2B visa employees become legal U.S. permanent residents.
The selection process was tough as we received applications from 44 highly qualified individuals. The hard work, dedication and leadership of these six team members will continue to contribute to Designscapes Colorado's future.
Joining the award class of 2018, Designscapes Colorado is proud to announce the following team members awarded to the "Step Up" program:
Alberto Marquez Limon
Juan Carlos Viurquez Estrada
Jose Juan Flores Ramirez
Mauro Santos Cervantes Solorzano
Miguel Angel Vargas Garcia
Serafin Cervantes Solorzano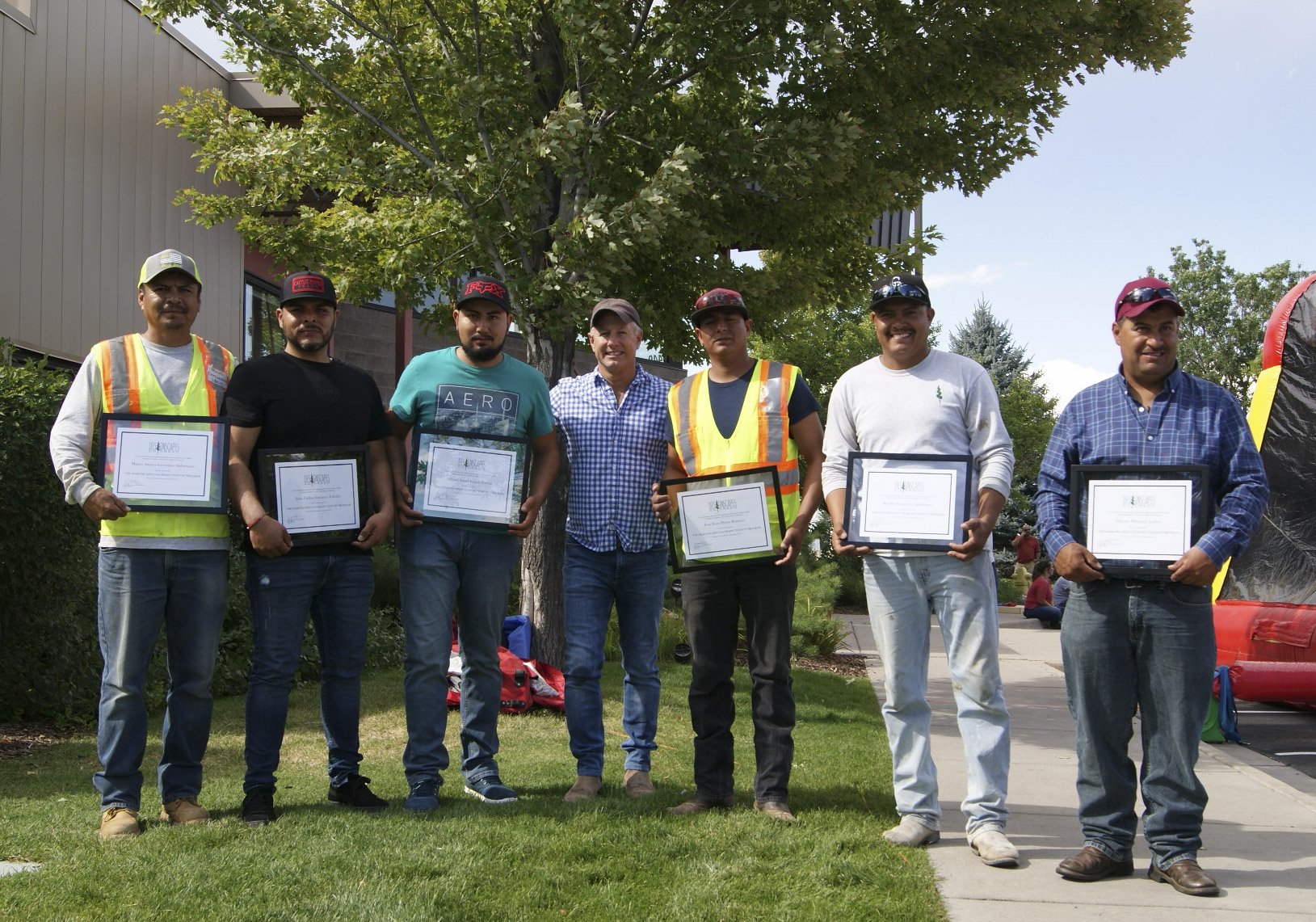 Pictured from left to right:
Mauro Santos Cervantes Solorzano, Juan Carlos Viurquez Estrada, Miguel Angel Vargas Garcia, Phil Steinhauer, Jose Juan Flores Ramirez, Serafin Cervantes Solorzano, Alberto Marquez Limon
To have an opportunity to apply for permanent residency is not easy to come by. Oscar, a Designscapes Colorado Commercial Foreman going through the residency process himself stated at the award ceremony,"I want to thank Phil and the company for doing this. It is impossible to go through a process like this without a sponsor. This is a life changing, once in a lifetime opportunity."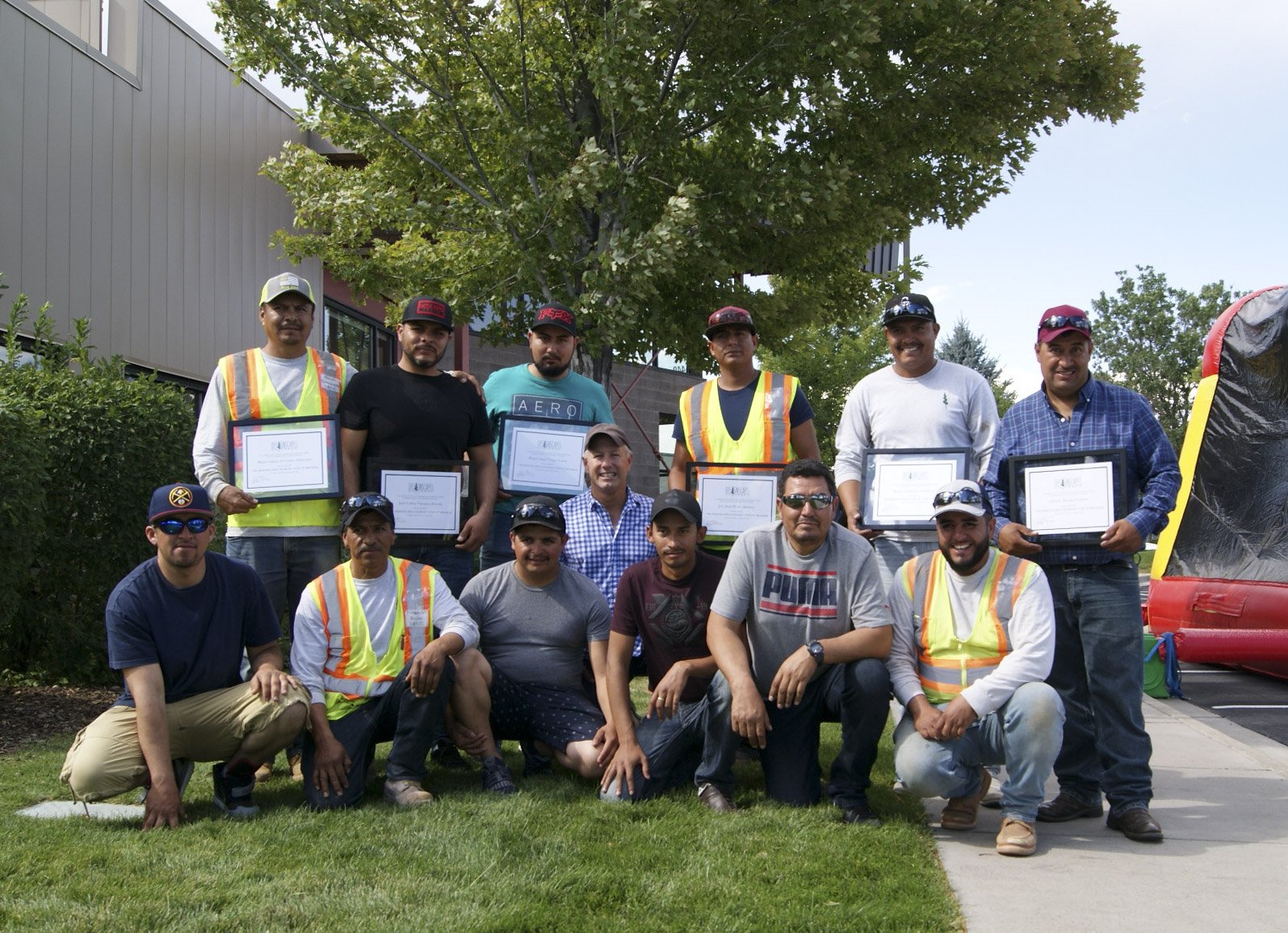 Pictured:
2018 and 2019 "Step Up" Program awardees