Chihuly Nights at the Denver Botanic Gardens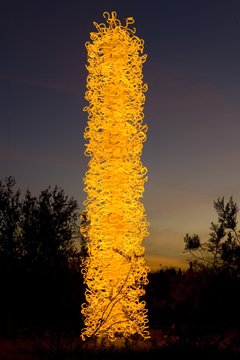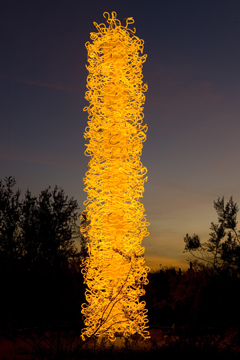 The Denver Botanic Gardens has a multitude of special events going on right now. The Botanic Gardens are hosting one of the first Rocky Mountain exhibitions of the American Artist, Dale Chihuly. Chihuly's medium is glass, he has taken glass sculpture and glass creation to a new level of intricacy and detail.  His artwork features bold and vibrant colors that bring the gardens to a new level of vibrancy and life. His artwork will be lit up during the evening hours showcasing the intricate and unique artwork. The link below highlights some of Chihuly's past and present work through an informational video and images.
The event will run from October 3rd to November 30th with occasional closings on November 1,8,13,14,15, and 27th. Admission is $10 for members and $15 for non-members. Tickets for the event are available for purchase online at the Denver Botanic Garden's website. Admission for the event is separate from daytime admission.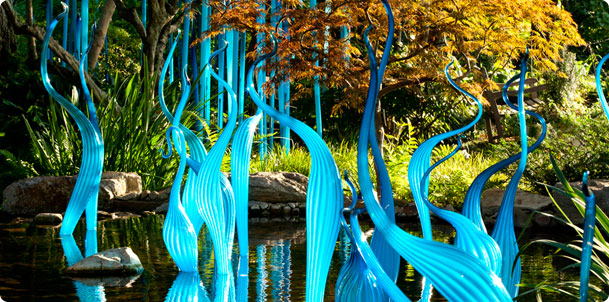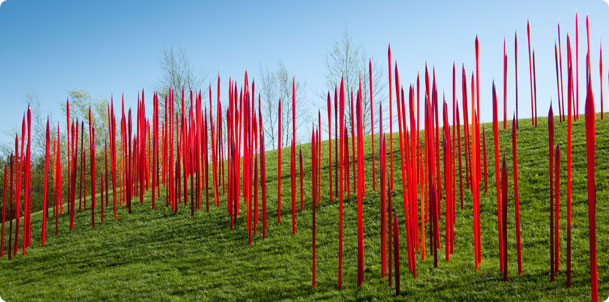 Contact Designscapes Colorado for more information at info@designscapes.org.