A New Monument for the Quebec Highlands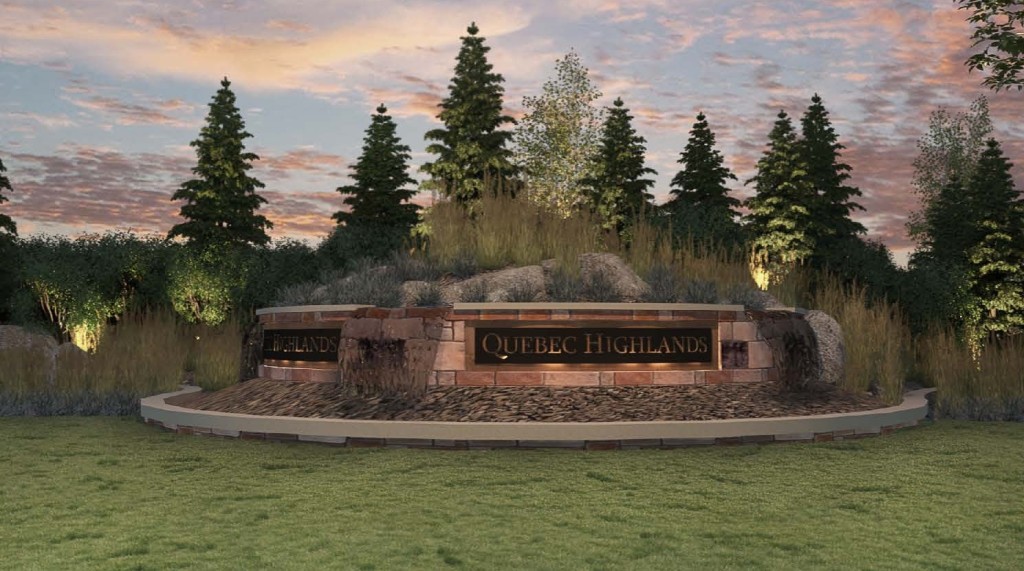 Designscapes Colorado has been involved with the construction of a new monument in Thornton, Colorado. The monument is located at 1038th Avenue and Quebec Street in Thornton. This monument was designed for the Quebec Highlands neighborhood as an entrance monument. The design was realized by DHM Design's Rus Meinzer and Land Design & Constructions's Michael Streger.
The entry monument features a 2500 gallon underground water tank and custom design- build water feature that was constructed by Colorado Pools Inc. The monument was designed to have an established feel. This was accomplished by planting 14′-20′ trees, closer together. Boulders, cobble, and grasses were incorporated into the monument to relate it to the native Colorado landscape that surrounds it.Boulders were cast into the concrete walls on each side of the monument to give the appearance that the landscape continues into the water feature. Two lit signs and cascading pools make this a focal point as visitors and homeowners enter into the neighborhood.
For Designscapes Colorado, this was a design build project that began in August and is expected to be completed in November. The image below shows an onsite construction photo. Designscapes Colorado's project manager, Chris Stone has successfully led the construction process since August. The construction of this monument will hopefully lead to an increase in the value of the homes in this area.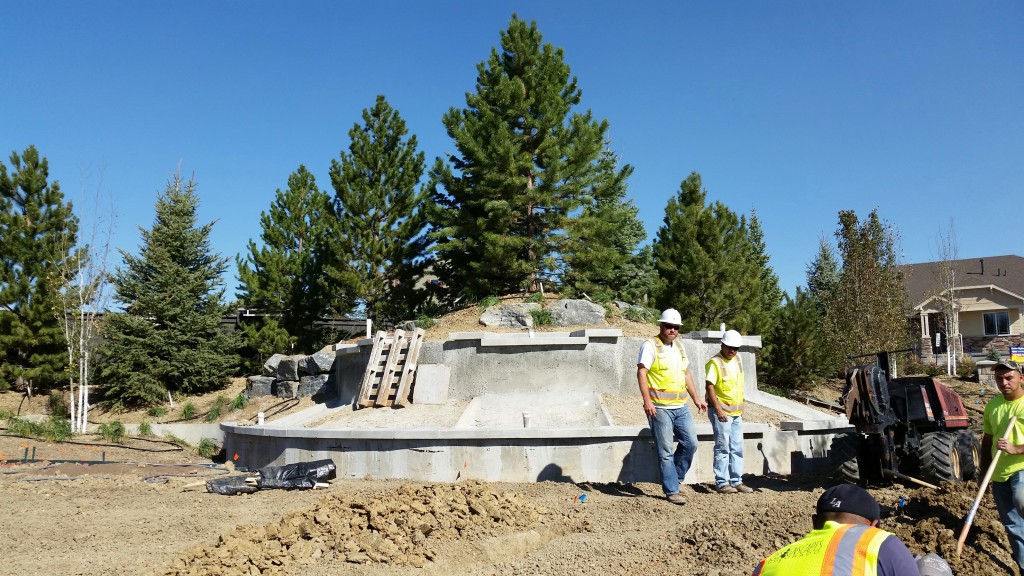 Contact Designscapes Colorado for more information at, info@designscapes.org.