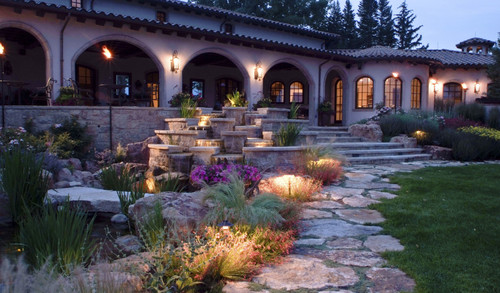 We don't just install lights. Designscapes Colorado can transform your property into a masterpiece that will make you proud. Our team of lighting professionals will enhance the appearance of your dream home with our innovative and award-winning use of light to produce stunning effects. We have the expertise to turn your landscape into a beautiful getaway while also making it functional and safe. Backed by over 20 years of knowledge in providing lighting in all types of environments and settings, we are confident that we will be able to turn your vision into a reality. Creating the exact mood you want is what we do.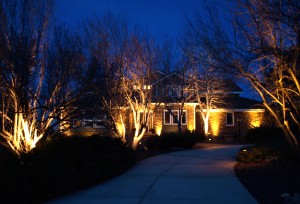 Our designers are Certified Architectural Landscape Lighting Designers (CALLD)with a passion for outdoor lighting. We have installed almost every kind of light imaginable, in ponds and waterfalls, in trees, and on all kinds of surfaces, recessed in walkways, and in the ground. We use only professional grade products that will perform optimally for years to come.
Once you and our team have taken your landscape lighting vision and turned it into a reality, we will show you exactly where every landscape light, wire, transformer and connection has been installed with our detailed plan. We will also give you instructions on proper operation and maintenance of your new landscape lighting system to make sure you get the most out of your new lights for years to come.
Contact our professional team of designers and find out how we can create an outdoor lighting plan that is perfect for your home and landscape.